All Martin Audio for Oosterpoort
Well known venue with state of the art audio
In the Dutch Music scene Oosterpoort needs no introduction. Together with the municipal theatre the combination named SPOT offers a wide variety of performing arts including classical music, rock and pop.  
With the recent installation of a Martin Audio WPC system the Oosterport is now equipped throughout the venue with state of the art audio-equipment, supplied, installed and commissioned by Ampco Flashlight Sales assisted by rental company and Martin Audui specialist DSL and local installer and dealer Taco Amsing of TA Audio who took care of the infrastructure.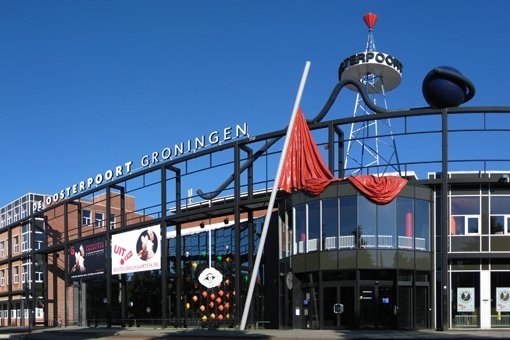 Power and appraisal 
The technical training, carried out by a combined team of Ampco Flashlight and Martin Audio's Nigel Meddemen, was the icing on the cake for the audio-upgrade that started with the installation of the MLA compact system in the main hall in 2017. 
Oosterpoort Engineers Pieter Stové and Niels Janssen confirm the huge progress in audioquality that the new systems have brought along. Pieter Stové explains: "acceptance and quality are major criteria for us, especially the way the system can cope with the shape and characteristics of the venue. Martin Audio's wavefront approach and the unique features of MLA are perfect for us."
Shortly after the MLA compact proved itself in the main hall, a wavefront system turned out to be the perfect choice for the smaller hall: compac, controllable and powerful.
Stové adds: "Responses of visiting perfomers and engineers are very positive: the smooth coverage and control are praised, and also the power of the various floormonitors surprises many DJ's and drummers, making them happy even without adding extra subs."
Audiospecs Oosterpoort main hall: (all Martin Audio)
Main PA per side:  9 MLA-Compact, 3 DSX Subs, 4 MLA-mini in/outfills, 2 CDD Live12 fills
Monitorsystem: 15 XE500 wedges, 6 x XE300 wedges, 2 x SX118/2 x WPM per side (sidefills), CSX-Live 118 drumsub.
Audiospecs second hall (all martin Audio)
Main PA per side: 7 x WPC flown, 2 x WPM infills, 2 x SX218 subs
Monitorsystem: 12 x LE1500 wedges, 9 x LE1200 wedges, 2 x SXP118/CDDLive per side (sidefills), CSX-Live 118 drumsub
Direct contact? Bel 030-2414070 tijdens kantooruren of mail met sales@ampco-flashlight.nl
Frans van Houten
Account manager
"The Martin Audio portfolio offers a solution for every application"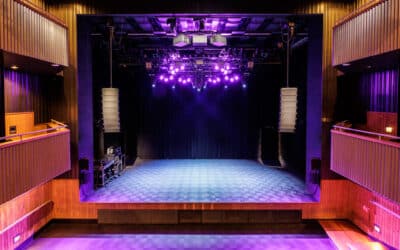 Leiden's No.1 pop venue renews Martin Audio system Since opening in 2014 Leiden's pop venue "Gebr. de Nobel" (Nobel Brothers) has gained a firm position in the Dutch clubscene, programming Pop, Dance en crossover for many artists and audiences.  The last 7 years have...