De Vrienden van Amstel is een van Holland's meest succesvolle en langlopende concertreeksen. Meerdere avonden een uitverkocht Ahoy', en ieder jaar weer een spectaculair decor en diverse optreedplekken waarop artiesten in wisselende samenstelling optreden. Een technisch meesterwerk, dat dit jaar bijna 200.000 bezoekers trok naar 'De grootste kroeg van Nederland'. Zo populair dat Ahoy´eigenlijk te klein werd…
Dit najaar vlogen de vrienden uit en creëerden zij de typische kroegsfeer op drie outdoorpodia in Zwolle, Eindhoven en Amsterdam. Een enorme productie waarbij de artiesten per helikopter tussen de podia werden vervoerd, terwijl crew en backline per snelle bus de oversteek maakten. Met twee weken voorbereiding in onze studio en met alle licht en geluid op de drie podia speelde Ampco Flashlight een belangrijke rol bij deze geweldige uitdaging.  
Client: Vrienden van Amstel –  Tribe Company – The Flying Dutch 
Lighting design : Gert Jan Schreuder 
Audio design: Jeroen ten Brinke 

Juan neele
Key account manager
Een ongelooflijk spektakel en een technisch hoogtepunt voor ons!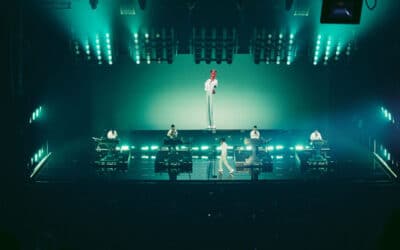 A feast to the senses Who else could be better suited to unify an audience after two years of standstill? Stromae has the ability to move audiences with beautiful songs, his personality and a breathtaking set of technology. Cybermotion automated hoists Important part...