Eminem tour
Slim Shady crosses Europe
Tijdens de Europese tour maakte Eminem gebruik van een aanvullende lichtset van Ampco Flashlight. Twee technici reisden mee en deden vrijwel alle landen in Europa aan. Ook Nederland stond in het tourschema: Het Goffertpark in Nijmegen was uitverkocht. Ampco Flashlight leverde daar tevens de complete audio- en lichtinstallatie voor rond de 80.000 bezoekers.  
Tourende bands zoeken altijd naar de meest efficiënte manier om de techniek te verzorgen. In dit geval was een basis lichtset, bedoeld om overal hetzelfde podiumbeeld te bewerkstelligen, de keuze van deze productie. Onze planning- en supportafdeling assisteerde met de voorbereidingen en de crewplanning verzorgde twee technici die meereisden met de Eminem crew. Slim verpakte materialen zorgden daarbij voor minimale transportkosten.  
Marco de Koff
Key account manager
Over de grenzen gaan met techniek, dat is mijn doel!

Daniel van Lochem
Sales Manager rental
Eminem bewees dat hij nog altijd de top is..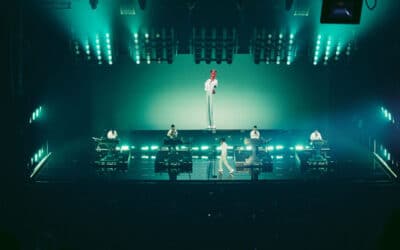 A feast to the senses Who else could be better suited to unify an audience after two years of standstill? Stromae has the ability to move audiences with beautiful songs, his personality and a breathtaking set of technology. Cybermotion automated hoists Important part...