Feest door heel Nederland
Koningsdag wordt op veel plekken gevierd, en op een groot aantal plekken was Ampco Flashlight erbij met licht en geluid. Zo waren we bij Slam!FM in Alkmaar, Radio 538 in Breda, Oranjebloesem in Amsterdam en Kingsland in Twente. 
Crew en planning
Onze ervaren planners, werkvoorbereiders, chauffeurs en uiteraard de crew op locatie zorgden voor vlekkeloze uitvoering op de diverse locaties en maakten er voor honderdduizenden bezoekers op diverse locaties een onvergetelijk feest van!
Foto's: Floris Heuer, Jorrit Lousberg, Nathan Reinds

Juan Neele
Account manager
"Wanneer er feest wordt gevierd zijn wij er graag bij!"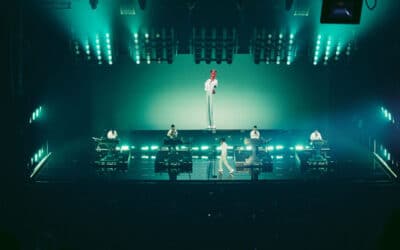 A feast to the senses Who else could be better suited to unify an audience after two years of standstill? Stromae has the ability to move audiences with beautiful songs, his personality and a breathtaking set of technology. Cybermotion automated hoists Important part...