Ayrton Cobra zorgt voor royale lichtshow bij paleis het Loo
Heropening Paleis het Loo met Ayrton Cobra
De lichtontwerpers van Light-H-Art tekenden een belangrijke rol in voor Ayrton bij de heropening van het verbouwde paleis het Loo in Apeldoorn. Door de lichtopbrengst, de sterke bundel en de perfecte kleuren waren de Cobra's de ideale keuze.
Geleverd door Ampco Flashlight Rental, geproduceerd door Out of the Ratrace met technisch producent Sightline.
Foto's: Jorrit Lousberg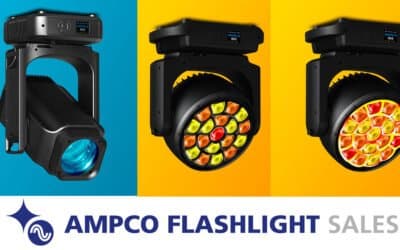 Ayrton Rivale & Argo Ayrton liet met een indrukwekkende beursstand in Frankfurt de mogelijkheden van de diverse armaturen op spectaculaire wijze zien. Dat was nog niet alles: Drie nieuwe modellen zijn toegevoegd aan het Ayrton-gamma: Rivale is een unieke...