Speciale PixelBrick charging & carrying case, inclusief 8 x PixelBrick, 1 x PowerBox, 8 x Brick Connect en PowerCon cable. Alle benodigdheden voor een creatief lichtavontuur!
De aanvraag is geheel zonder verplichtingen, een specialist neemt eerst contact met je op.
Runtime
Output wordt aangepast aan de gewenste tijdsduur
Draadloos en snel
Plaatsen, verbinden, klaar! 
Onbeperkte mogelijkheden
Van winkel tot show, van theater tot club
Optisch
Colors:


Red, Green, Blue, Mint, Amber

Total LED power: 15W
Maximum power draw: 12W
TLCI: ≥96
CRI: ≥96
Light output: 450lm @ 3200K
Strobe:  0-25Hz
Beam Angle: 13˚
Pixels: 1
Electrical
Battery:
LG Chem Lithium-ion
Battery Lifetime:
70% after 300 cycles
Battery Runtime:
Up to 20 hours
LED Lifetime:
50.000 Hours
Charging time (nominal):
4 Hours
Input Voltage:
24VDC
Control
On-device:
Backside Display with HSI control
Remote: Infrared
Wireless Modules:
WiFi / Astera Box or Bluetooth
Range: 300m
Wired DMX:
Supported via Astera PowerBox
Wireless DMX:
CRMX & others, excluding W-DMX G5, City Theatrical
Construction
Housing:
Aluminium
IP Rating: IP65
Relative humidity:
0-100%
Operating Temperature:
0-40 ˚C
Weight: 1.12kg
Dimensions:
91x91x94 mm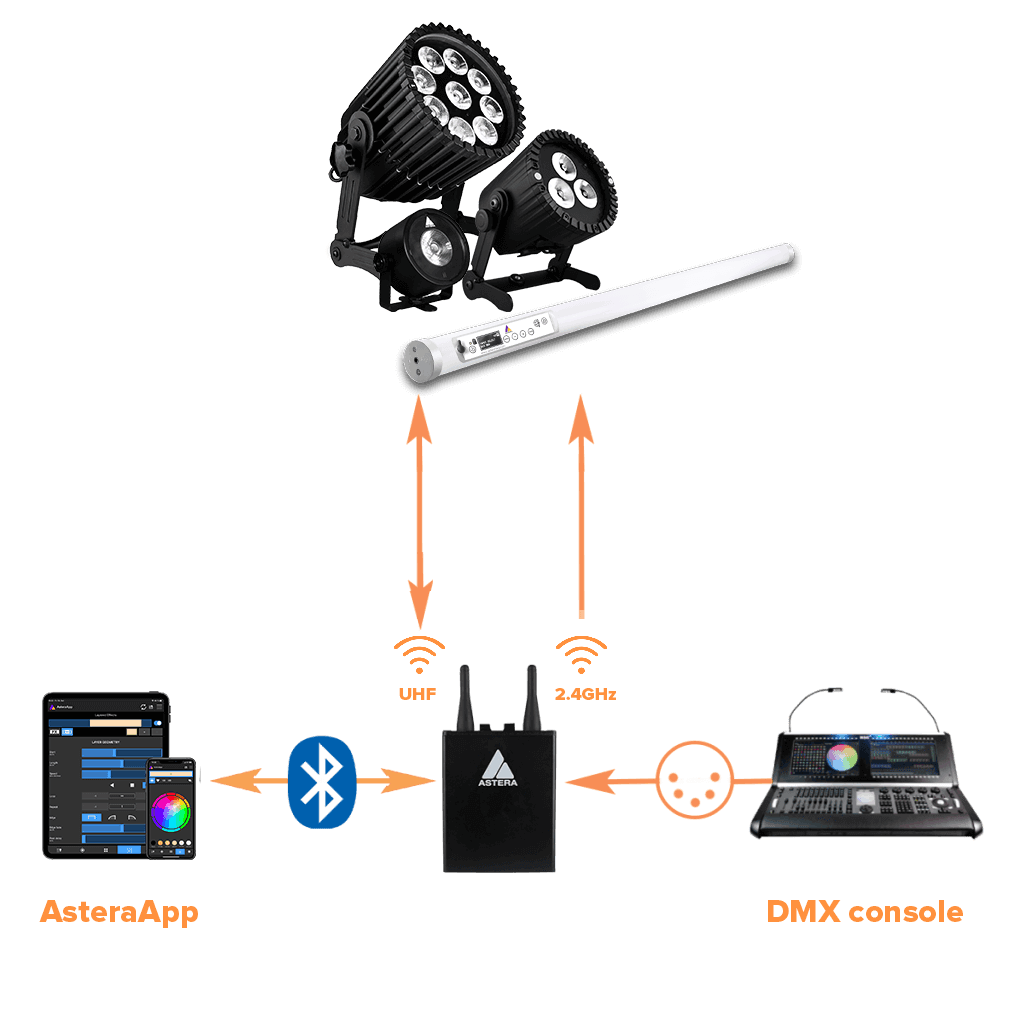 Astera System: snel, makkelijk, geavanceerd en enorm flexibel
Astera biedt de professionele gebruiker onbegrensde mogelijkhdeden in control en effects, van vaste sfeerverlichting tot een overdonderende show. Van tuinfeest tot concert. De snelle en gemakkelijke installatie en bediening maken Astera geschikt voor elke gebruiker zonder dat je een professionele lichttechnicus hoeft te zijn. 
100% Draadloos
Met de optionele Astera Box maak je bediening via de app of een externe lichttafel mogelijk. Bij gebruik met een externe lichttafel fungeert de Astera box als W-DMX transmitter. Met de bijgeleverde remote control kun je de armaturen ook zonder Astera Box programmeren en bedienen.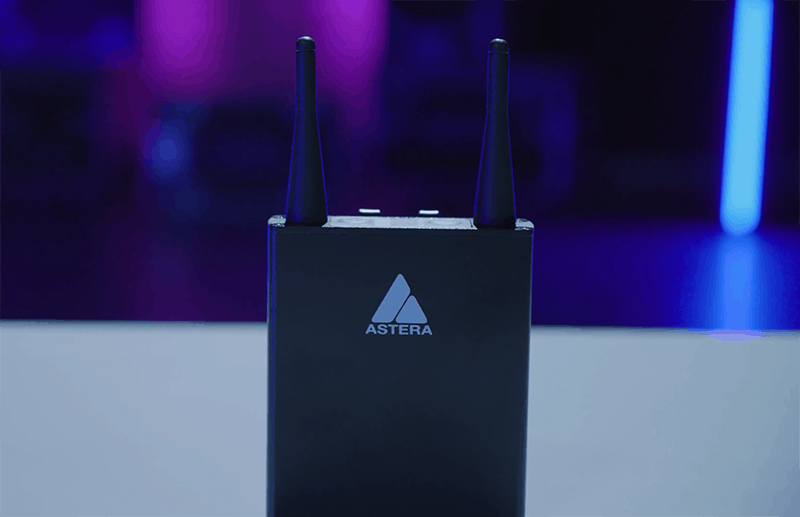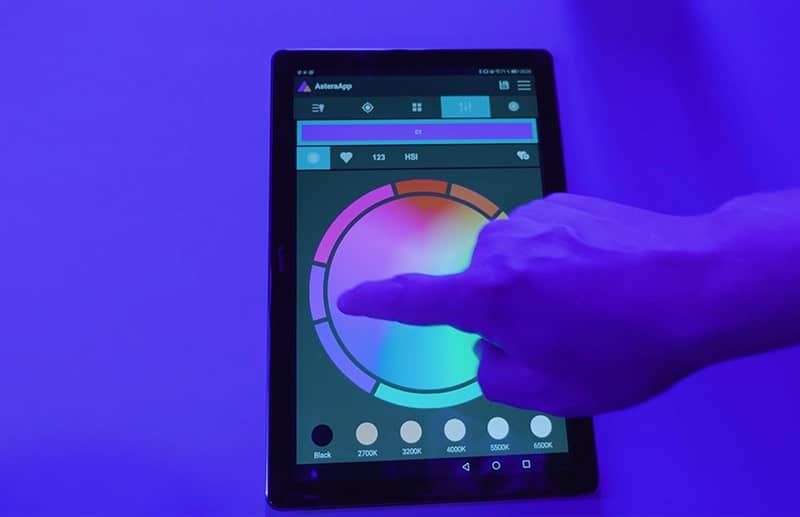 RGB Kleuren via de app
Onbeperkte keuzevrijheid in kleuren, programma's en chases door de speciale software. Zo heb je sfeer-, effect- en showverlichting in één!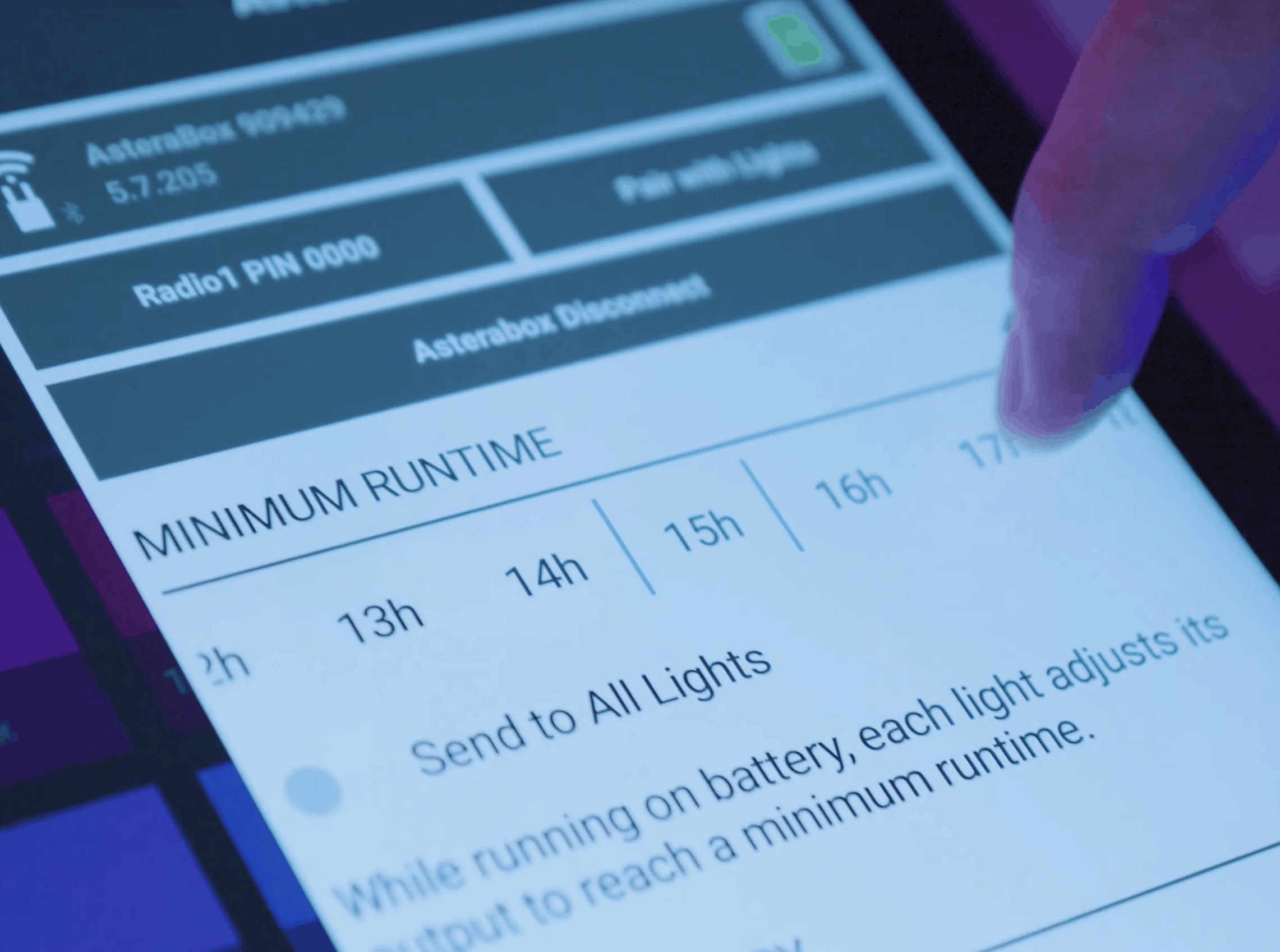 Optimale runtime
Vertel de tube hoelang hij op een batterijlading moet branden en hij past de intensiteit daarop aan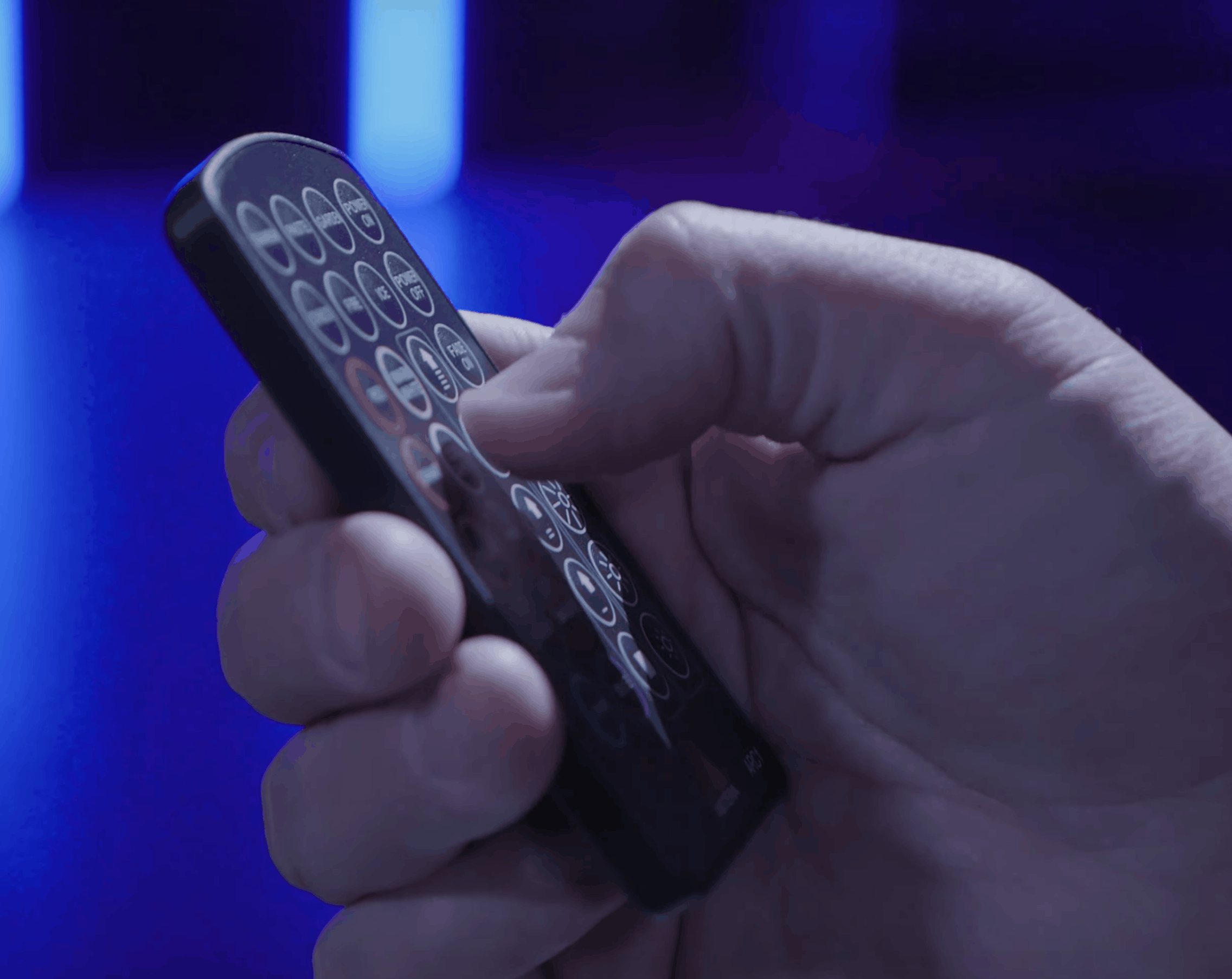 Afstandsbediening
Bediening via app of middels Bluetooth. Snel en makkelijk!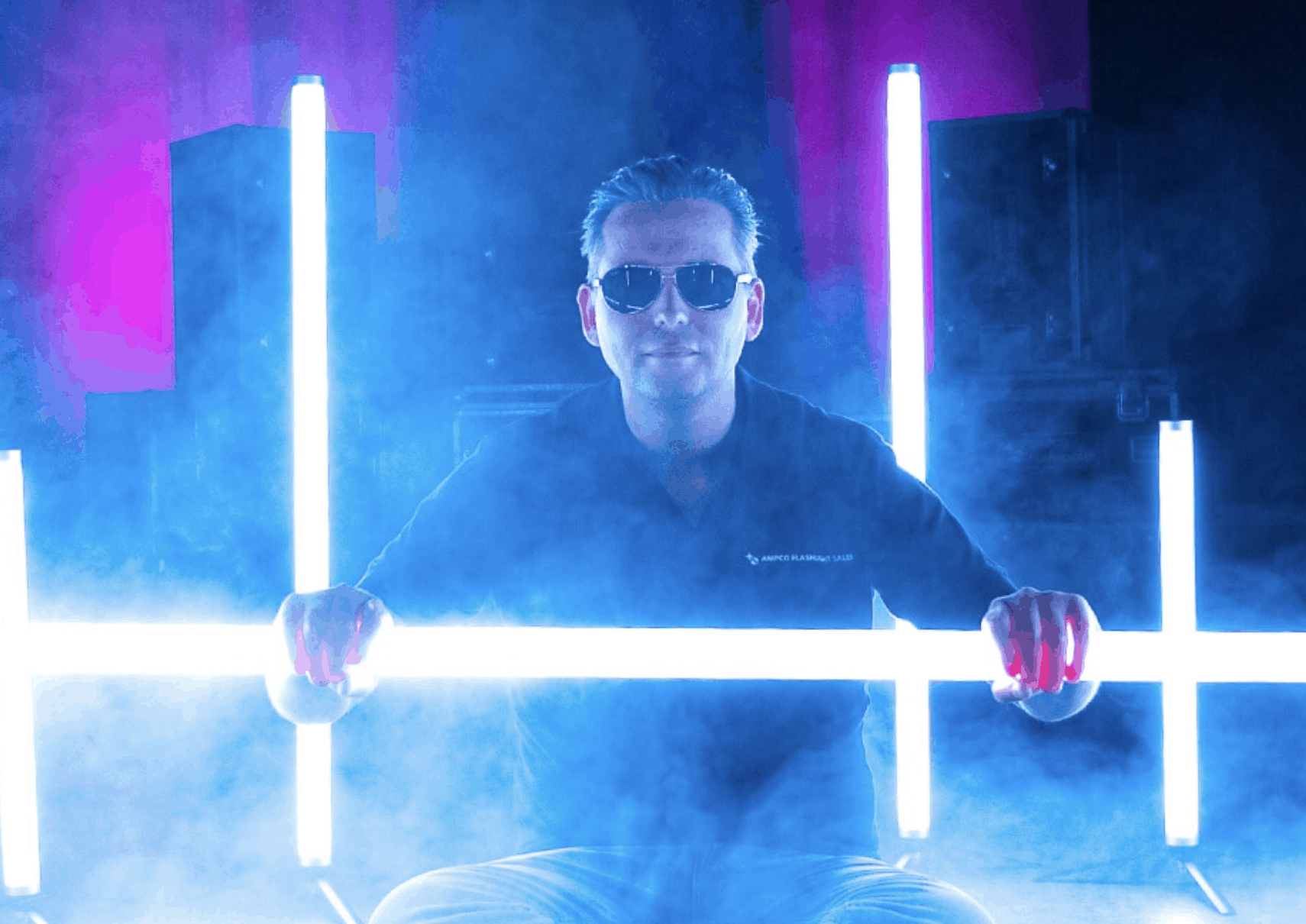 Boost Mode
Ultra-helder gedurende 2 uur batterijduur of aagesloten op netspanning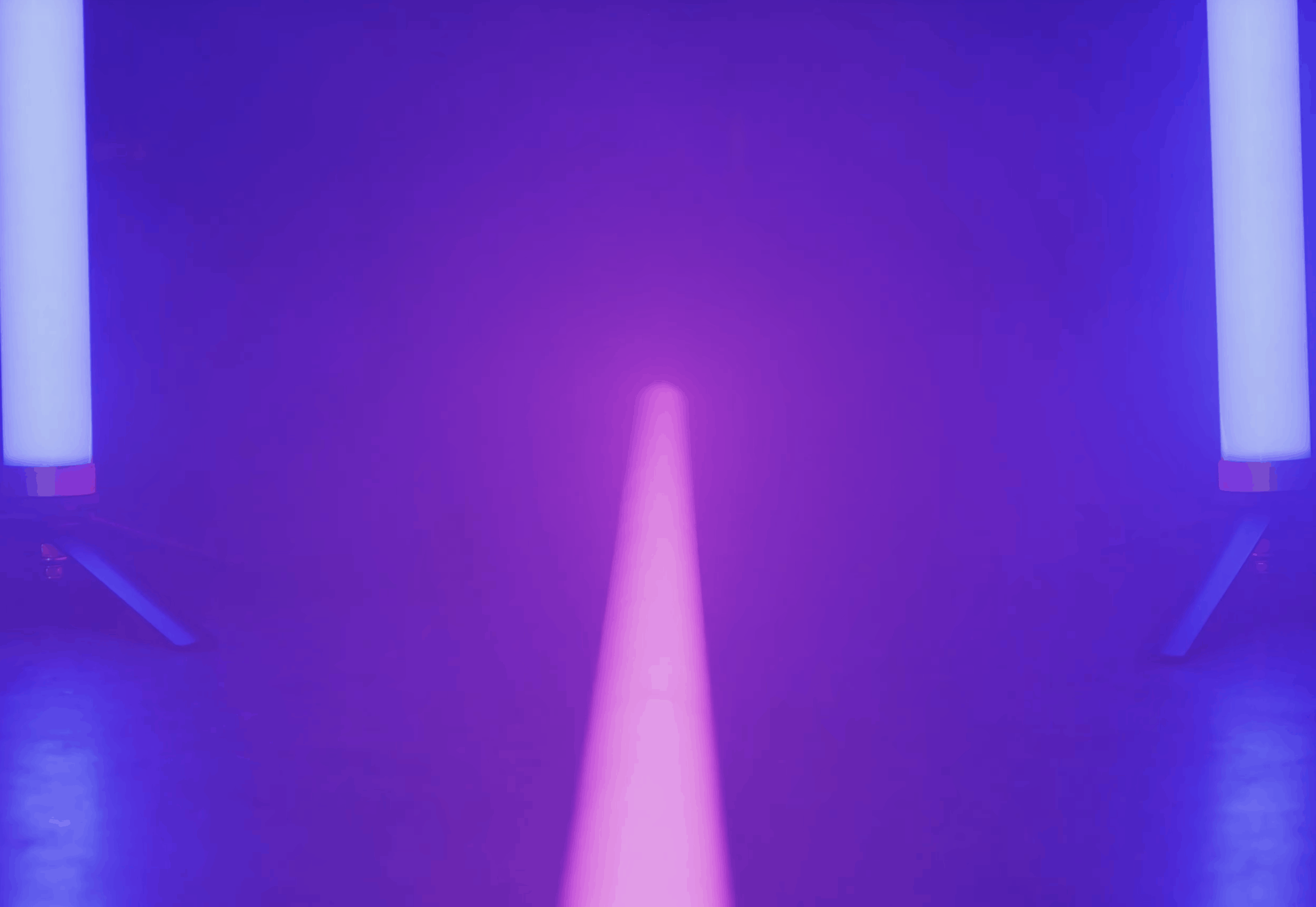 Water- en stofbestendig
Astera producten zijn IP65 gekeurd. Ze zijn dus water- en stofbestendig.
8 x PixelBrick in charging case 
Een offerte ontvangen?
De aanvraag is geheel zonder verplichtingen, een specialist neemt eerst contact met je op.
Liever huren?
Onze verhuurafdeling helpt je graag verder! 
Meer weten of een demonstratie?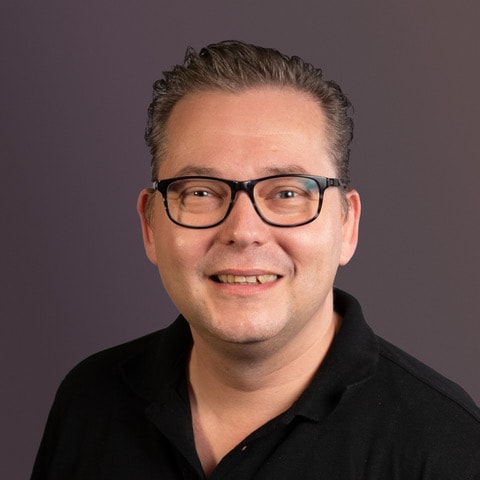 Bas van der Heiden
Account manager
We laten je graag zien wat Astera allemaal kan"