Sinterklaas 2019, meld je hier aan!
Het Ampco-Flashlight Sinterklaasfeest!
Zal hij er op tijd zijn? Zijn de kadootjes er? Hebben ze genoeg pepernoten? Een bezoek van Sinterklaas is altijd weer een gezellig en spannend feest.
Op 30 november komt de Sint ook langs op de Proostwetering, en iedereen is uitgenodigd:
Proostwetering 50, Ampco Flashlight Studio
30 november 2019
11:30 – 13:30 uur
Uiteraard zal er voor eenieder voldoende te eten en te drinken zijn.
We willen graag uiterlijk 15 november weten of en met wie je komt zodat de Sint rekening kan houden met de inkopen.
Vul dus snel het formulier hiernaast in, en vergeet niet de wetenswaardigheden van jouw kind(eren) te vermelden. Wil hij of zij graag dansen, zingen, is ze dol op honden, is hij postzegelverzamelaar? Of wil je kind per se niet in de aandacht staan / naar voren geroepen worden? Alle info is welkom.
We zien jullie graag met zoveel mogelijk kinderen de 30e november!
Meer informatie en/of vragen?
Mis het niet, meld je snel aan! 
[contact-form-7 id="14897″ title="Sint 2019″]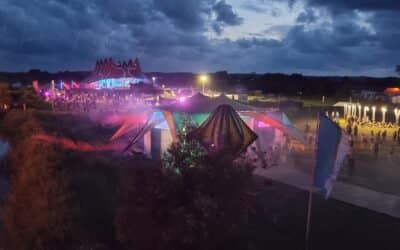 DSL en Stairway Productions bundelen de krachten met hun Martin Audio systemen voor dit toonaangevende drum 'n bass festival