Facilitair / Gebouwbeheer
Vraagbaak en regelaar gezocht!
Ampco Flashlight is fullservice leverancier van professioneel licht en geluid voor onder meer popfestivals, zakelijke events, theaterproducties en televisieprogramma's. Met onze gedreven collega's en professionele apparatuur zijn wij toonaangevend in Nederland en daarbuiten. Je komt ons onder andere tegen op Lowlands, Pinkpop, North Sea jazz, bij Vrienden van Amstel, de Beurs van Berlage en je ziet ons op TV bij The Passion, The Voice, Koffietijd en de Gouden Televizierring.
In ons bijzondere bedrijfspand langs de A2 bij Utrecht werken wij met professionals aan ontwikkeling, verhuur, verkoop en service van professionele licht- en geluidsapparatuur. Voor dit bedrijfspand zoeken wij een vrolijke en energieke
Facilitair Medewerker / Gebouwbeheerder
(32 – 40 u p/w)
Wat ga je doen?
Je bent het eerste aanspreekpunt Facilitair voor collega's en leveranciers
Preventief en correctief onderhoud, zo nodig in samenwerking met leveranciers
Voorraadbeheer & bestellingen voor facilitaire zaken
Studiobeheer (& overige vergaderruimtes)
Coördineren van interne verhuizingen
Sleuteluitgifte en -beheer
Het aansturen van schoonmaakwerkzaamheden
En meer!
Wat heb je nodig?
MBO werk- en denkniveau
Een hands-on mentaliteit
Beheersing van de Nederlandse taal in woord en geschrift
Je vindt het niet erg om soms in de avonden en/of weekenden te werken
Affiniteit met Microsoft Office (Word en Excel)
Enige jaren werkervaring in een vergelijkbare functie is een pré
Je hebt affiniteit met gebouw gebonden installaties
In het bezit zijn van rijbewijs B is een pré
Wat bieden wij?
Deze veelzijdige functie biedt veel mogelijkheden wanneer je aan de slag wil in een inspirerende omgeving waar het bruist van activiteit en techniek.
Reageer door het formulier hieronder in te vullen en wie weet spreken we je snel!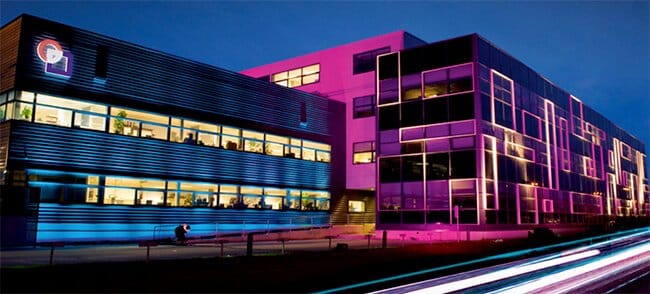 Solliciteer
Vul hieronder je gegevens in en stuur je CV mee. We nemen dan zo spoedig mogelijk contact met je op.