Dutch Trance worldwide
A state of Trance is the world's most popular Dance Radio Show. It can be received in 87 countries throught 100 radiostations, attracting about 37 million listeners. Trance music is a worldwide phenomenon, exported by Dutch DJ's like Tiësto and Armin van Buuren, who is also the host of the radioshow called ASOT.  To celebrate the 900th episode, ASOT turned the main hall in the Utrecht Jaarbeurs into a steaming trance club. Ampco Flashlight was selected to supply lighting, rigging and motion for ASOT900.

Nick de Weers
Account Manager
"Special equipment for an astonishing show"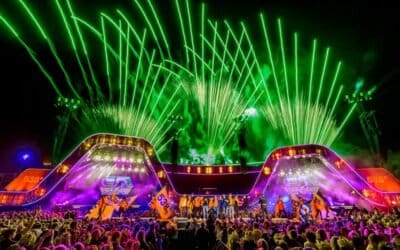 Party all across HollandKingsday celebrates the birthday of our King, and means a lot of parties, events and family activities all over the Netherlands.In many occasions this called for Ampco Flashlight: we supplied audio and lighting for several big outdoor events in...