Dutch Trance worldwide
A state of Trance is the world's most popular Dance Radio Show. It can be received in 87 countries throught 100 radiostations, attracting about 37 million listeners. Trance music is a worldwide phenomenon, exported by Dutch DJ's like Tiësto and Armin van Buuren, who is also the host of the radioshow called ASOT.  To celebrate the 900th episode, ASOT turned the main hall in the Utrecht Jaarbeurs into a steaming trance club. Ampco Flashlight was selected to supply lighting, rigging and motion for ASOT900.

Nick de Weers
Account Manager
"Special equipment for an astonishing show"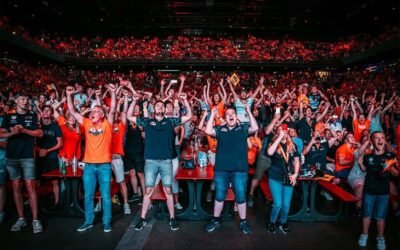 The Orange Army is everywherePopularity of F1 racing has risen skyhigh in Holland, not coincidentally since Max Vertappen joined the grid. While tens of thousands orange fans took over the stands in Austria, another 10 to 15.000 fans saw Max take the victory during a...