Amsterdam Dance Event has grown into a major and influential Dance conference. Besides dance fans this event is also the place to be for producers, bookers, journalist, manufacturers and inspirational speakers.
Ampco Flashlight is Dance
In various locations Ampco Flashlight supplies audio and lighting equipment for various parties and events. AMF in Amsterdam ArenA is one of them, besides that we can also be found on other in- and outdoor partes all across Amsterdam. Many styles, lots of equipment! 

Nick de Weers
Account Manager
Working on events where my favorites perform is great!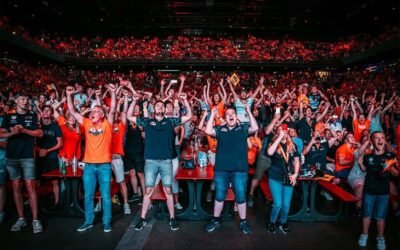 The Orange Army is everywherePopularity of F1 racing has risen skyhigh in Holland, not coincidentally since Max Vertappen joined the grid. While tens of thousands orange fans took over the stands in Austria, another 10 to 15.000 fans saw Max take the victory during a...