Amsterdam Conference Centre Beurs van Berlage has a clear mission: "To become the best congress and event centre on a 5-star level. Any of our staff is available and ready to make every encounter in the Beurs van Berlage unforgettable". In order to reach those goals, cooperation with professionals is key. For event technology the best choice turned out to be Ampco Flashlight. 
Part of the team
Ampco Flashlight teamed up with videopartner Faber Audiovisuals to supply the best equipment and services. Marc Lubberts, Ampco Flashlight director of Corporate: "I really like theway Faber and Ampco Flashlight work as a team to supply a complete package of event technology to this demanding client. A fixed install of audio, lights, rigging & video is customised on demand with extra equipment and crew to facilitate all different events and demands. Our in-house coordinator is part of teh team and an ideal point of contact for all technical enquiries". 
Proof of this succesful cooperation lies in the dozens of demanding events that take place in this historical building on a yearly basis. 

Marc Lubberts
Sales Manager Corporate
Working as a team is better for all parties!

Menno Vermeer
Account Manager Corporate
Every event, no matter how big or small, is different and challenging.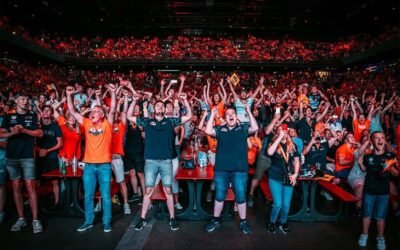 The Orange Army is everywherePopularity of F1 racing has risen skyhigh in Holland, not coincidentally since Max Vertappen joined the grid. While tens of thousands orange fans took over the stands in Austria, another 10 to 15.000 fans saw Max take the victory during a...