De Vrienden van Amstel (Friends of Amstel) is one of Holland's most successful and long running series of live shows, filling Ahoy' Rotterdam for multiple days a year by combining and mixing Dutch artists and their songs into a high quality concert, backed up by the most advanced techniques in audio, lighting, video and rigging. The 2018 edition marked the 20th birthday of the series, and saw almost 200.000 visitors attending the 14 shows in Rotterdam. The event has almost outgrown the venue…

Three cities, three stages
This year de Vrienden van Amstel flew out, creating the same show on three locations, with artists and their crews being transported in helicopters between three stages spread over Holland. A massive production that saw two weeks of rehearsals and technical preparations in our studio, resulting in three sold out festivals in Zwolle, Eindhoven and Amsterdam. Lighting rigs and audio systems where visiting engineers could rely on Ampco Flashlight local crews for ultra-quick setup, changeovers and implementation of their settings. Truly a technical masterpiece that got the best out of artists and all crews! 
client: Vrienden van Amstel –  Tribe Company – The Flying Dutch
lighting design : Gert Jan Schreuder
audio design: Jeroen ten Brinke 

Juan neele
Account Manager
"A true masterpiece in every sense!"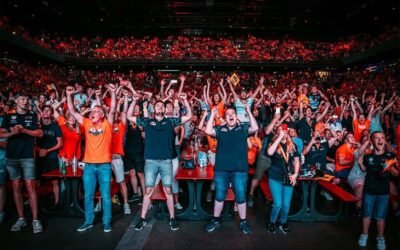 The Orange Army is everywherePopularity of F1 racing has risen skyhigh in Holland, not coincidentally since Max Vertappen joined the grid. While tens of thousands orange fans took over the stands in Austria, another 10 to 15.000 fans saw Max take the victory during a...