Rijksmuseum Amsterdam has one of the most well-known "tunnels" in Amsterdam. The passageway underneath the museum is a busy and famous walkway and bicycle path. Dutch rapper/vocalist Diggy Dex was invited to do a pop-up concert, using the tunnel's natural beauty. The combination of the Rembrandt paintings inside and modern music outside reflects the cultural frontrunner position that our client Rijksmuseum Amsterdam aims for. 

Menno Vermeer
Account Manager Corporate
We have seen some interesting combinations of artist & location!

Nick de Weers
Account Manager Live
Our experience helps a lot in challenging circumstances..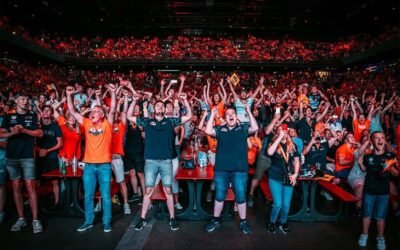 The Orange Army is everywherePopularity of F1 racing has risen skyhigh in Holland, not coincidentally since Max Vertappen joined the grid. While tens of thousands orange fans took over the stands in Austria, another 10 to 15.000 fans saw Max take the victory during a...