Eminem's European tour was supported by an additional lighting setup supplied by Ampco Flashlight. Two Ampco Flashlight lighting engineers traveled across Europe to handle the equipment. The Netherlands was also featured in the schedule: Nijmegen's Goffertpark was sold out with 80.000 visitors, and here Ampco Flashlight supplied the total production with an extensive audio and lighting setup. 
Slim Shady tours with Ampco Flashlight
Touring bands always look for efficient ways to cater to equipment needs, and in this case the basic lighting set was always present to ensure a consistent stage image all over Europe. Assisted by planning and support, two engineers handled the neatly packed equipment to minimize transport costs.
Marco de Koff
Account Manager
"Crossing borders with music and technology is my passion!"

Daniel van Lochem
Account Manager
"Slim Shady rocked the house, and we are glad we were there"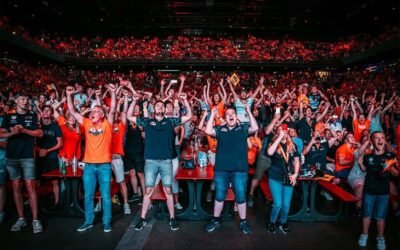 The Orange Army is everywherePopularity of F1 racing has risen skyhigh in Holland, not coincidentally since Max Vertappen joined the grid. While tens of thousands orange fans took over the stands in Austria, another 10 to 15.000 fans saw Max take the victory during a...