Her talent lead her towards the finals of America's got talent, but in the Netherlands Glennis Grace has been top of the charts for years. She proved this once again with her Whitney Houston tribute at AFAS Live. Nobody else comes this close to emulating the voice of this legendary American. We were delighted to be able to provide light and sound.  
The best voices deserve the best services
Not only the show, but also the preparations were made possible by Ampco Flashlight: Glennis and the band used our studio and equipment for the final rehearsals. Each year our studio is used by many artists, companies and manufacturers, to whom we provide our rental supplies.  

Juan Neele
Account Manager
"From rehearsals to show: we can supply whatever the client wants!"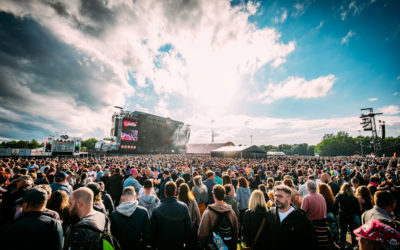 Pinkpop's 50thStill going strong: Holland's first major pop festival is still very much alive. Ampco Flashlight supplies lighting, audio and rigging on 4 stages featuring acts like The Cure, Fleetwood Mac, Anouk, Major Lazer, Duncan Laurence and Die Antwoord. photos:...