Party all across Holland
Kingsday celebrates the birthday of our King, and means a lot of parties, events and family activities all over the Netherlands.In many occasions this called for Ampco Flashlight: we supplied audio and lighting for several big outdoor events in Alkmaar, Breda, Amsterdam and Twente. 
Crew and planning
Our experienced planners, logistical crew, drivers, support staff and last but not least our engineers on the road ensured a flawless execution on all locations and helped in making Kingsday a celebration!
pictures: Nathan Reinds, Jorrit Lousberg, Floris Heuer
Want to celebrate with audio and lights?

Juan Neele
Account manager
"We always like to join a good party!"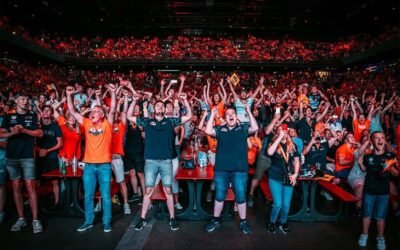 The Orange Army is everywherePopularity of F1 racing has risen skyhigh in Holland, not coincidentally since Max Vertappen joined the grid. While tens of thousands orange fans took over the stands in Austria, another 10 to 15.000 fans saw Max take the victory during a...