For a worldwide touring artist and its production the supply of constant technical quality is very important. It doesnt come as a surprise that many artists turn to Ampco Flashligt whenever they need extra audio, lights or rigging for their European tours. Whether it is a complete set, a base set, a collection of specials or an audio- or lighting controlset: We have many possibilities.
Touring Europe with Ampco Flashlight
The equipment will be optimally prepared, mounted, connected and packed according to your specific logistical and technical requirements. All cabling is tailor-made and all components are checked before loaded into the trucks. Our studio is available for extensive prepping of the set.  
One of the artists using our services is Macklemore (well known for his megahit 'Thrift Shop') for his European tour. A lighting set and 2 Ampco Flashlight engineers joined the tour with great success. 
Marco de Koff
Account Manager
"Crossing borders with music and entertainment is my passion!"

Daniel van Lochem
Account Manager
"Our experience makes it so much easier to work with touring artists"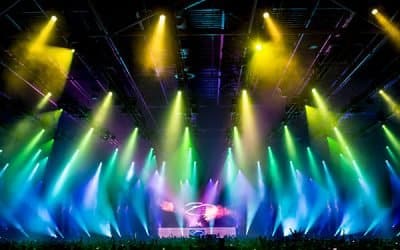 Dutch Trance worldwideA state of Trance is the world's most popular Dance Radio Show. It can be received in 87 countries throught 100 radiostations, attracting about 37 million listeners. Trance music is a worldwide phenomenon, exported by Dutch DJ's like Tiësto and...