Fifteen stages, 1200 musicians, 70.000 visitors in three days: North Sea Jazz is one of the world's leading Jazz festivals. Our lighting and audio crew and equipment caters for Jazz, Funk, Soul, Hip hop, Big band music, in venues varying from 250 to 10.000 people.  
Food, drinks, a marketplace for instruments, rare records, specialised home audio: North Sea Jazz has a lot to offer to its visitors. Music still is the most important factor, focusing on the heritage of black music in all its varieties.  
With over 300 different bands it is essential that guest engineers are familiar with lighting and audio systems in the various venues. A good preparation helps, but in this case the MOJO production office and Ampco Flashlight offer the visiting audio engineers a special service: the backstage Digital Mixing Preproom, where engineers can get familiar with the consoles offered (DiGiCo & Allen & Heath consoles), make sure they are bringing the right files, make last adjustments to their show files and share experiences with product specialists and fellow engineers.  
These services resulted in flawless shows, where well prepared and relaxed engineers did a great job. Taking that extra step pays off! 

Daniel van Lochem
Account Manager
"So many stages, dozens of artists..It's great to be part of this famous festival!"

Peter Schmitz
Account Manager
"Meeting all sound engineers in our mixer-preproom is great"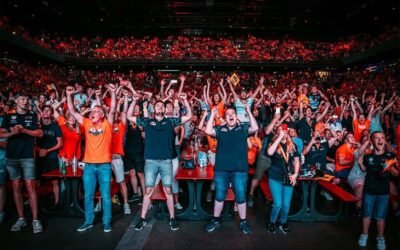 The Orange Army is everywherePopularity of F1 racing has risen skyhigh in Holland, not coincidentally since Max Vertappen joined the grid. While tens of thousands orange fans took over the stands in Austria, another 10 to 15.000 fans saw Max take the victory during a...