Ever since she started her solo career (after being discovered as female vocalist for Tears for Fears) Oleta Adams reserved a special place in her heart for the Netherlands.
Holland is special
his is where her career started off, and where she returns almost every year for a theatre tour with her soulful songs. Ampco Flashlight plays an important role as supplier of audio & lights. Always the family woman, Oletta values a personal connection and as such formed a personal bond with our engineers.Naturally our engineers enjoy touring with Oleta and her band, bringing a nice set of audio and lights specifically adapted for Oleta and band and for the visited theatres.  

Ruud Lucas Luyckx
Account Manager
"Some clients and artists return every year, practically feels like family"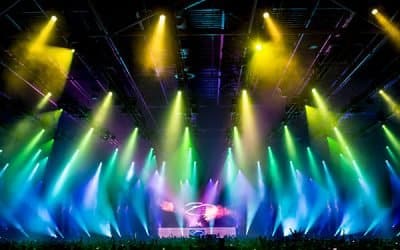 Dutch Trance worldwideA state of Trance is the world's most popular Dance Radio Show. It can be received in 87 countries throught 100 radiostations, attracting about 37 million listeners. Trance music is a worldwide phenomenon, exported by Dutch DJ's like Tiësto and...