Pinkpop's 50th
Still going strong: Holland's first major pop festival is still very much alive. Ampco Flashlight supplies lighting, audio and rigging on 4 stages featuring acts like The Cure, Fleetwood Mac, Anouk, Major Lazer, Duncan Laurence and Die Antwoord. 
photos: Nathan Reinds

Peter Schmitz
Account manager
"Our experienced crew offers visiting acts and audience the quality they expect and deserve"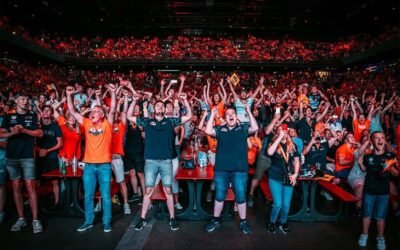 The Orange Army is everywherePopularity of F1 racing has risen skyhigh in Holland, not coincidentally since Max Vertappen joined the grid. While tens of thousands orange fans took over the stands in Austria, another 10 to 15.000 fans saw Max take the victory during a...