Working on yourself has never been as popular as it is nowadays. In times where individuality seems to take over, the big success of an event that focuses on cooperation, friendship and relationships gives hope. Inspiring speakers and testimonials give strength and a sense of community. In that same adage, Ampco Flashlight took on the job of Audio & Lighting supplier and gladly contributed in making the world a better place!  
By optimizing audiovisual techniques, Ampco Flashlight helps you in focusing on the most important part of your event: the contents should be crystal clear, have the right atmosphere and intensity, resulting in optimal visibility and audibility.  
Want to know more about optimizing your audiovisuals? Contact us! 

Menno Vermeer
Account Manager
"The message of the event is leading for us."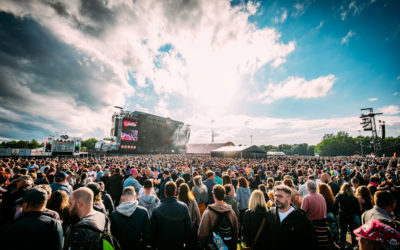 Pinkpop's 50thStill going strong: Holland's first major pop festival is still very much alive. Ampco Flashlight supplies lighting, audio and rigging on 4 stages featuring acts like The Cure, Fleetwood Mac, Anouk, Major Lazer, Duncan Laurence and Die Antwoord. photos:...