The Televizierring, Dutch equivalent of the Emmy awards, praises shows, presenters, actors, musicians and directors that performed exceptionally well. The apotheosis is the grand gala, live on Dutch television, honouring winners and supporting young talent. Mixed with performances by big artists, this star parade is the event to be for every Dutch TV-maker.

Juan Neele
Account Manager
"A TV show and a festival in one. That's our cup of tea"

Ivan Hamwijk
Account Manager
"Preparations make the difference"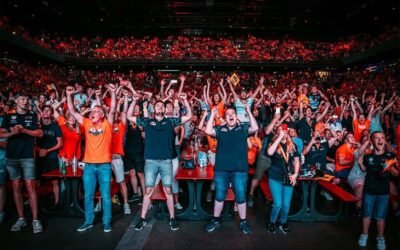 The Orange Army is everywherePopularity of F1 racing has risen skyhigh in Holland, not coincidentally since Max Vertappen joined the grid. While tens of thousands orange fans took over the stands in Austria, another 10 to 15.000 fans saw Max take the victory during a...