Scapino ballet, originating from Amsterdam but nowadays located in Rotterdam, is celebrating its 70th anniversary this year, and is therefore the oldest ballet company of the Netherlands. Dance, mime and storytelling form the foundation of many beautiful performances.
During this anniversary year Scapino ballet collaborates with composers and musicians of the Nits, whose serene sounds are a wonderful match to the dance. Ampco Flashlight provides light and sound for the performances in Carré Amsterdam and Nieuwe Luxor Rotterdam. 

Ruud Lucas Luyckx
Account Manager
"Performing arts is in our DNA!"

Wijnand Perreijn
Account Manager
"Two headliners of performing arts working together, a great mix"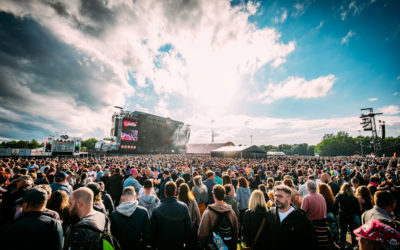 Pinkpop's 50thStill going strong: Holland's first major pop festival is still very much alive. Ampco Flashlight supplies lighting, audio and rigging on 4 stages featuring acts like The Cure, Fleetwood Mac, Anouk, Major Lazer, Duncan Laurence and Die Antwoord. photos:...