Scapino ballet, originating from Amsterdam but nowadays located in Rotterdam, is celebrating its 70th anniversary this year, and is therefore the oldest ballet company of the Netherlands. Dance, mime and storytelling form the foundation of many beautiful performances.
During this anniversary year Scapino ballet collaborates with composers and musicians of the Nits, whose serene sounds are a wonderful match to the dance. Ampco Flashlight provides light and sound for the performances in Carré Amsterdam and Nieuwe Luxor Rotterdam. 

Ruud Lucas Luyckx
Account Manager
"Performing arts is in our DNA!"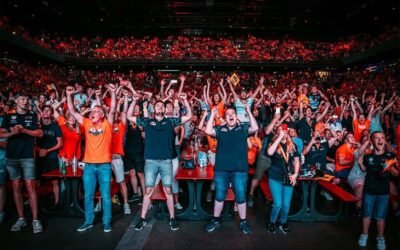 The Orange Army is everywherePopularity of F1 racing has risen skyhigh in Holland, not coincidentally since Max Vertappen joined the grid. While tens of thousands orange fans took over the stands in Austria, another 10 to 15.000 fans saw Max take the victory during a...