A huge success
For 15 years, being one of the longest running concert series in the world, "The Toppers" have been throwing a party in the Johan Cruijff ArenA in Amsterdam. Four well know Dutch vocalists offer a mix of singalong songs, visual spectacle and appearances of guest singers making it a formula that lasts. The big center stage makes these concerts a challenge for artists and technology.
In the round
The stage is being circled by 2 rings of flown audioclusters (incl. flown subs). Groundfills make up for the sound for the front rows. Lighting is not only focused on stage, but also plays a part on the various levels of the stadium. A huge party! 

Juan Neele
Account manager
"A big party that we like to work on!"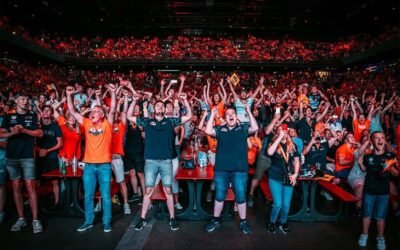 The Orange Army is everywherePopularity of F1 racing has risen skyhigh in Holland, not coincidentally since Max Vertappen joined the grid. While tens of thousands orange fans took over the stands in Austria, another 10 to 15.000 fans saw Max take the victory during a...