A huge success
For 15 years, being one of the longest running concert series in the world, "The Toppers" have been throwing a party in the Johan Cruijff ArenA in Amsterdam. Four well know Dutch vocalists offer a mix of singalong songs, visual spectacle and appearances of guest singers making it a formula that lasts. The big center stage makes these concerts a challenge for artists and technology.
In the round
The stage is being circled by 2 rings of flown audioclusters (incl. flown subs). Groundfills make up for the sound for the front rows. Lighting is not only focused on stage, but also plays a part on the various levels of the stadium. A huge party! 

Juan Neele
Account manager
"A big party that we like to work on!"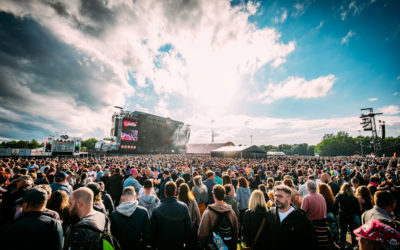 Pinkpop's 50thStill going strong: Holland's first major pop festival is still very much alive. Ampco Flashlight supplies lighting, audio and rigging on 4 stages featuring acts like The Cure, Fleetwood Mac, Anouk, Major Lazer, Duncan Laurence and Die Antwoord. photos:...