Water, trees, bushes and unexpected open places are the surroundings where Wildeburg Festival takes place. A place to lose yourself in nature and music. Not a festival for a quick visit, but a place to surrender to the beautiful surroundings and the music for a couple of days. Slow music, raw techno, pop and various art forms can be found behind every tree or turn in the small pathways.
Dance and wander 
Ampco Flashlight's Nick de Weers and Haye Pasma teamed up with Wildeburg's creative team to design lighting sets that suited the festival, giving way to creativity and supporting the acts on stage. Their experience in all forms of festivals and arts made this task much easier. 
"A great way to give a festival its own atmosphere by working closely together with the client' adds Nick. Our face to face meetings were very helpful in creating the best experience within the budget". 

Nick de Weers
Account Manager
"Working on the creative side with inspiring clients gives me a boost!"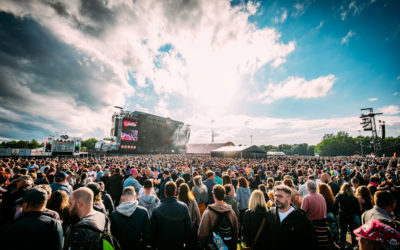 Pinkpop's 50thStill going strong: Holland's first major pop festival is still very much alive. Ampco Flashlight supplies lighting, audio and rigging on 4 stages featuring acts like The Cure, Fleetwood Mac, Anouk, Major Lazer, Duncan Laurence and Die Antwoord. photos:...