Roaming the seas with Clear-Com 
Holland based Boskalis is one of the world's largest  offshore companies, offering its services in research, maintenance and control. It owns a fleet of specialised vessels of which Boka Atlantis is custom built for deep sea research. It features two diving bells used for various jobs below the water's surface. Clear-Com plays a vital role in communications during operations of the bells. 
Premium coordination
In order to guide both diving bells safely under the surface using two 'moonpools' (holes in the ship's hull), Ampco Flashlight was consulted. They commisioned a Clear-Com communications system linking the stations for dive control, saturation control,  bridge, cranes (via dedicated WI-FI) and the project office. This ensures every user of the ship premium control over their operations and the safety of the crew.
Frans van Houten
Clear-Com specialist
"A very special project with great results! "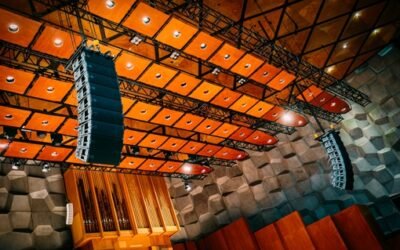 Well known venue with state of the art audio In the Dutch Music scene Oosterpoort needs no introduction. Together with the municipal theatre the combination named SPOT offers a wide variety of performing arts including classical music, rock and pop.   With the recent...