Jinso restaurant Amsterdam
Asian restaurant and bar Jinso is a well-known point of recognition on the ArenA boulevard. On this square surrounded by AFAS Live, Pathé cinemas and the Amsterdam ArenA Jinso is a popular place to have a drink or meal before or after a concert, game or movie. Recently the need for more optimized lighting arose, a fitting assignment for the specialists of Ampco Flashlight.  
Fast and easy change of atmosphere
The restaurant area, the characteristic skylight, the ceiling and the dancefloor are now, while considering their characteristic shape, a part of the lighting plan, which consists of a mix of zoomable LED washes, spots and Sixpars. A very user-friendly interface controls the system: with the ETC Unison Mosaic with a touchscreen the staff from behind the bar can easily adapt the settings to the current needs.  

Bas van der Heiden
Account manager
"A great landmark between Johan Cruijff ArenA and AFAS Live"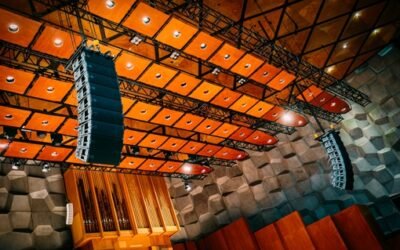 Well known venue with state of the art audio In the Dutch Music scene Oosterpoort needs no introduction. Together with the municipal theatre the combination named SPOT offers a wide variety of performing arts including classical music, rock and pop.   With the recent...