Designed and installed by a team of Ampco Flashlight specialists in cooperation with RH consulting, Johan Cruijff ArenA in Amsterdam is now the proud owner of a hypermodern audio system. The multifunctional system ticks all the boxes available for a modern stadium: PA, Evacuation, add-on for concerts and standalone for events.
Hypermodern system
Now the stadium named after the famous AJAX player can benefit from 18 flown clusters holding a total of 216 Yi8 loudspeakers, powered by 54 30D amps. 
Four arrays are hung on rotatable grids, making them multifunctional for in the round as well as goal to goal purposes. 
The new system significanty raised sound quality, and significantly lowered the energy bill through its efficiency. 
A 24/7 calamity service means the system is always up and running and can be monitored remotely by special software.
Frans van Houten
Account & Service Manager
"A very reliable system, and monitoring is very easy with our remote access"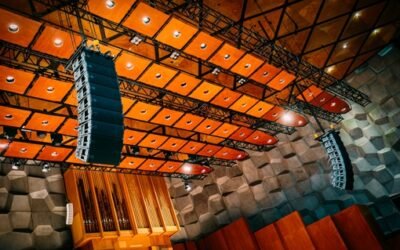 Well known venue with state of the art audio In the Dutch Music scene Oosterpoort needs no introduction. Together with the municipal theatre the combination named SPOT offers a wide variety of performing arts including classical music, rock and pop.   With the recent...