Based in the historical city centre of Leiden, The National Museum of Antiquities is Holland's no. 1 museum for ancient history. It shows collections of artifacts and archeology explaining life from prehistorical times until the end of medieval times, and shows how it affected the way we live today.  
2000 years of history comes to life
The historical events that made an impact come to life with a spectacular and very detailed videomapping, showing top pieces of the collection and a dynamic view on events that occurred in ancient times. Serving as a projection screen is a 2000 year old Roman temple, saved from destruction during construction of the Aswan Dam in Egypt. Built by emperor Augustus as part of a vast defense line, the temple now defends cultural history  by allowing the use of the most modern techniques on its facade.  
 Lighting designers BeersNielsen opted for Ampco Flashlight Sales to supply equipment for the videomapping, as well as additional lighting and audio in the historical central temple hall. Content made by MrBeam Projection Art Studios completes the picture. Another challenging project, celebrating the 200th anniversary of this very special museum.  

Bas van der Heiden
Key account manager
"Een bijzondere opdracht met bijzondere aandacht"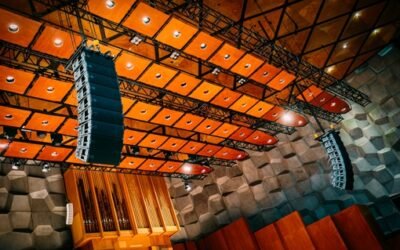 Well known venue with state of the art audio In the Dutch Music scene Oosterpoort needs no introduction. Together with the municipal theatre the combination named SPOT offers a wide variety of performing arts including classical music, rock and pop.   With the recent...