Theater Koningshof Maassluis
The city of Maassluis is located in the greater Rotterdam area. It profits from the metropolitan influences coming from its big brother, but also holds its own municipal facilities and cultural identity. More than its name promises, Koningshof Theatre can host all sorts of events with 11 multifunctional halls.  
ETC led & network
In close cooperation with technical partner A&S pro audio Ampco Flashlight recently upgraded the lighting systems. ETC turned out to be the brand of choice, providing ColourSource horizon, Source Four LED for profiles and fresnels controlled by the ION XE20 console where ETC responsive gateways provide smooth networking. 
A bright future for Koningshof Theatre! 

Bas van der Heiden
Account manager
"A great modern system for a modern theatre"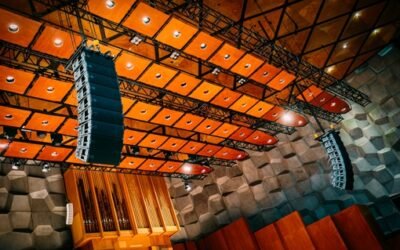 Well known venue with state of the art audio In the Dutch Music scene Oosterpoort needs no introduction. Together with the municipal theatre the combination named SPOT offers a wide variety of performing arts including classical music, rock and pop.   With the recent...