Theatre Vianen has moved into a brand new part of Helsdingen Sports & Culture, now offering a mix of culture, sports and restaurants. The theatre programming will offer a mix of theatre, musical, music and children's entertainment.
All-LED installation
Since LED lighting more and more meets the demands of performing arts, more and more theatres move to a complete LED lighting system. So did Theatre Vianen, with special attention to color temperature and dimming characteristics.  Ampco Flashlight Sales supplied and installed the new LED lighting installation, whereas the existing audio system (supplied by Ampco Flashlight several years ago) also moved into the new building.  
Head engineer Marcel Verburg and his team are ready for the future! 

Bas van der Heiden
Account Manager
"LED lighting is now more than ready for professional purposes"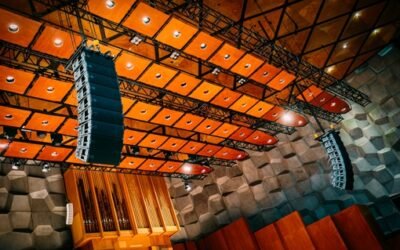 Well known venue with state of the art audio In the Dutch Music scene Oosterpoort needs no introduction. Together with the municipal theatre the combination named SPOT offers a wide variety of performing arts including classical music, rock and pop.   With the recent...