The Analogues in Abbey Road
The Analogues are sensational
Starting out as an ambitious idea -reproducing the Beatles Songs as detailed as possible- by a lifelong Beatle-fan, the Analogues have developed into a worldwide sensation that has now reached Abbey Road Studios. After covering Magical Mystery, Sgt Pepper and TheWhite Album in theatres, the band members are now recording a live session in the monumental studios in London.
The freightening eye to detail for the perfect sound, instruments and production pays off in worldwide recognition for the prfect way the Beatles songs are played. Its a must for every fan!
Ampco Flashlight has been supplying equipment since 2014, including an additional lighting rig in the Abbey Road studios.
LD: Jantje Geldof
www.theanaogues.net

Ruud Lucas Luyckx
Account manager
"Musical perfection that compares to our eye to detail for theatre technology "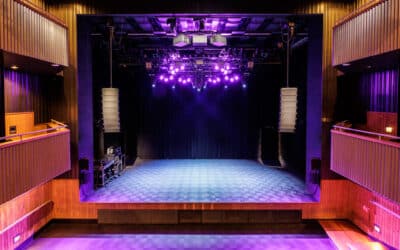 Leiden's No.1 pop venue renews Martin Audio system Since opening in 2014 Leiden's pop venue "Gebr. de Nobel" (Nobel Brothers) has gained a firm position in the Dutch clubscene, programming Pop, Dance en crossover for many artists and audiences.  The last 7 years have...