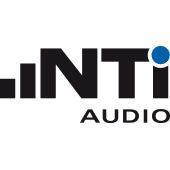 NTI is based in Liechtenstein, which in of itself is quite remarkable. However, they stand out most through their exceptionally beautiful and practical measuring equipment, including advanced sound meters, generators and analyzers. Their meters are not only used by sound technicians, but also in civil applications. For measuring in public buildings and during festivals or other outdoor events NTI is the right place to start.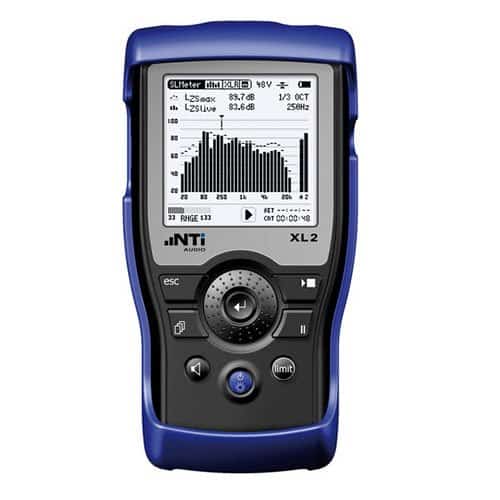 XL2 sound level meter
The hand-held XL2 Analyzer is a powerful Sound Level Meter, a professional Acoustic Analyzer, a precision Audio Analyzer and a comprehensive Vibration Meter in one instrument. Easy operation and countless applications distinguish this quality Swiss product.
Sound Level Meter
Spectrum Analyzer
STIPA Analyzer
Audio Analyzer
Vibration Meter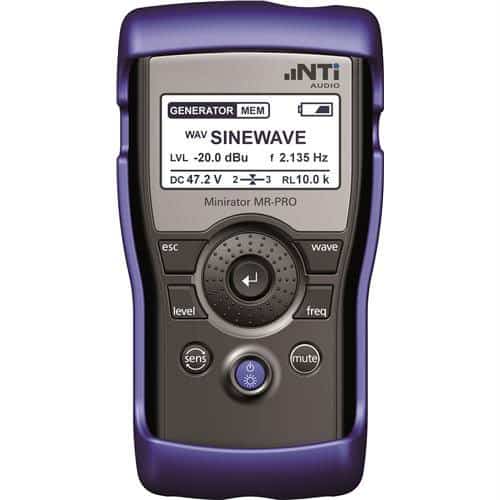 MR2/MR-PRO Minirator 
Besides the broad range of generated audio signals, the Minirator MR-PRO monitors the signal balance, phantom power and impedance of the connected load. An integrated XLR cable tester simplifies trouble shooting tasks.
The workhorse MR2 provides all the basic standard signals at an attractive price point. Both generators are indispensable and proven tools for set-up, maintenance and monitoring of all types of audio equipment.
Sound Level Meter
Spectrum Analyzer
STIPA Analyzer
Audio Analyzer
Vibration Meter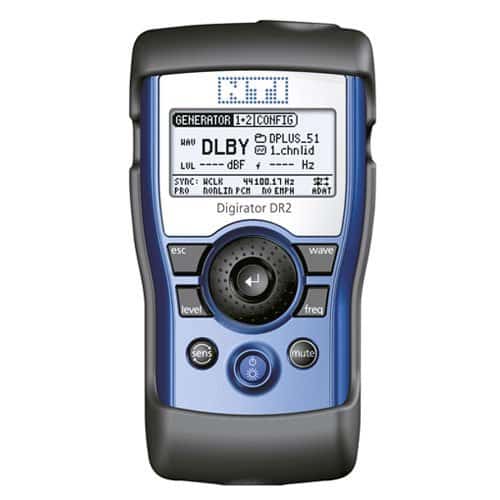 DR2 Digirator
The Digirator DR2 is a reference-grade digital audio signal generator with transformer-balanced AES3, S/PDIF, TOSLINK and ADAT outputs. The generator offers a wide range of test signals like sine, pink noise, white noise, polarity, delay, chirp and sweep.
Digital Audio Signal Generator
AES3, S/PDIF, TOSLINK and ADAT
Dolby Digital, Dolby E and DTS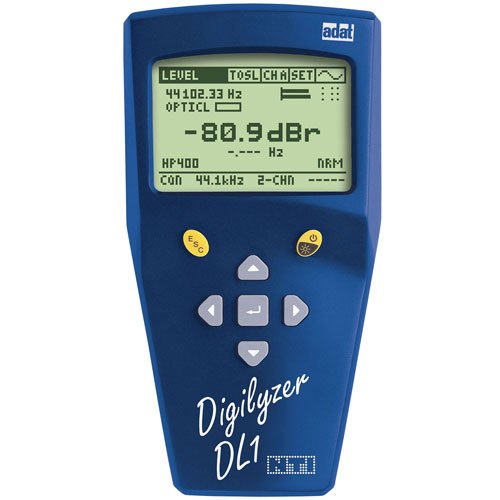 DL1 Digilyzer
The Digilyzer DL1 is a powerful digital audio analyzer. Testing, monitoring and troubleshooting digital audio interfaces is straight-forward using this compact tool. The digital audio formats AES3, S/PDIF, TOSLINK and ADAT with sampling frequencies up to 96 kHz are supported.
Digital Audio Monitoring
Channel Status Analysis
Carrier Measurements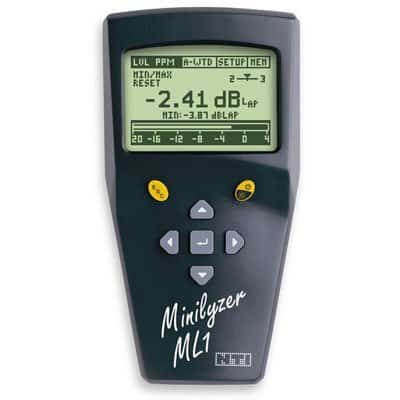 ML1 Minilyzer
The Minilyzer ML1 is a handheld analyzer dedicated to analog audio measurements with essential sound level functions. The Minilyzer ML1 simplifies the process of system verification, diagnostics and repairs to audio installations. The user interface aids operators of all skill levels by automatically setting all ranges and providing complete results on a single screen.
Analog Audio Analyzer
Polarity Tester
vu+PPM Meter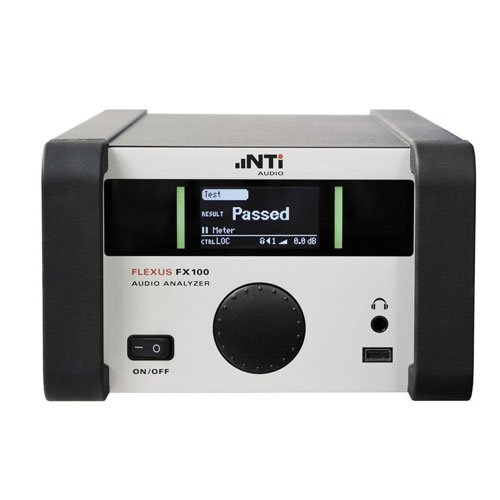 FX100 Flexus
The FX100 is a unique professional audio analyzer that adapts to your application. The instrument offers comprehensive measurements including Passed/Failed tests in under 1 second. You may customize the system for two or four parallel channel operation, speaker impedance testing and digital audio measurements. Switcher modules provide additional outputs and inputs.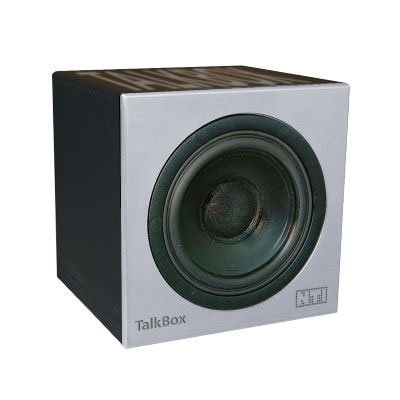 Talkbox
The TalkBox is an acoustic signal generator for speech intelligibility measurements in evacuation and announcement systems, as well as for level alignment of teleconference or other audio systems. It allows you to perform a complete end-to-end evaluation of the speech intelligibility STI from the talker's microphone to the listener's ears.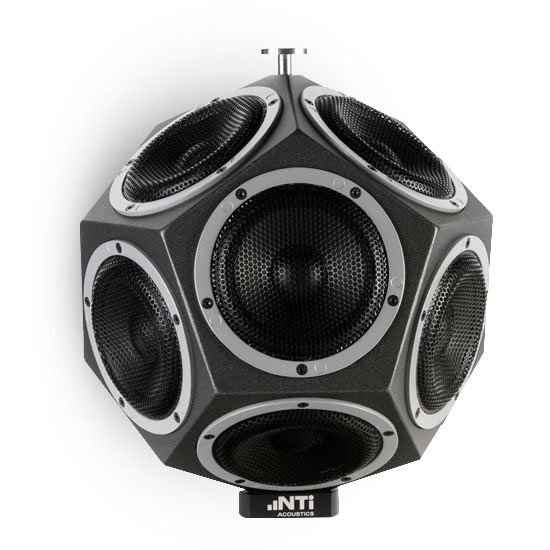 DS3 omni speaker
The omnidirectional DS3 Dodecahedron Speaker is a lightweight yet powerful sound source for measurement applications in room and building acoustics. The DS3 is combined with the remote-controlled PA3 Power Amplifier to make up the Dodecahedron Speaker Set for professionals. The optimized frequency response ensures precise measurements in accordance with the ISO 16283 and ISO 3382 standards.
Measurement Microphones
NTI measurement microphones are optimized for a flat, free-field response in the frequency range 5 Hz – 20 kHz. Models for acoustic measurements of up to 155 dB are available.
All microphones are omni-directional and 48V phantom powered. The XL2 Analyzer microphones include an electronic data sheet. The Automated Sensor Detection (ASD) of the XL2 automatically reads this data sheet, and recognizes the microphone model, sensitivity and calibration data. This ensures accurate measurement results.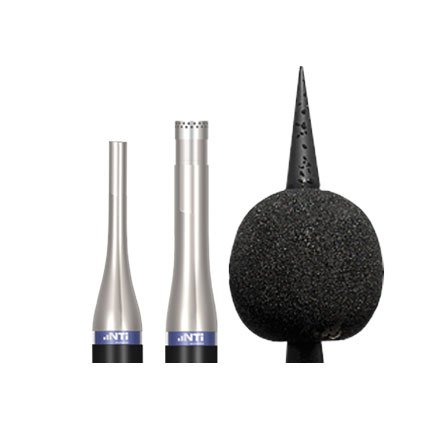 M2230 Class 1 / Type 1 Certified 1/2″ detachable 16-137
Noise Measurements, Building Acoustics, Legal Applications
M2230-WP Class 1 / Type 1 1/2″ detachable 16-137
Outdoor Noise Monitoring
M2211 Frequency Response Class 1 / Type 1 1/2″ detachable 21-144
Noise Measurements, Cinema Calibration, PA Rental
M2215 Frequency Response
Class 1 / Type 1 1/2″ detachable 25-153
High Level Noise Measurements
M4261 Class 2 / Type 2 1/4″ fixed 27-146
Live Sound, Installations, Broadcast, Occupational Health
M2010 Frequency Response
Class 1 / Type 1 1/2″ detachable 24-145
Industrial Manufacturing, Quality Control, R&D
M2015 Frequency Response Class 1 / Type 1 1/2″ detachable 34-155
Industrial Manufacturing, Quality Control, High Level Measurements
Direct contact? Bel 030-2414070 tijdens kantooruren of mail met sales@ampco-flashlight.nl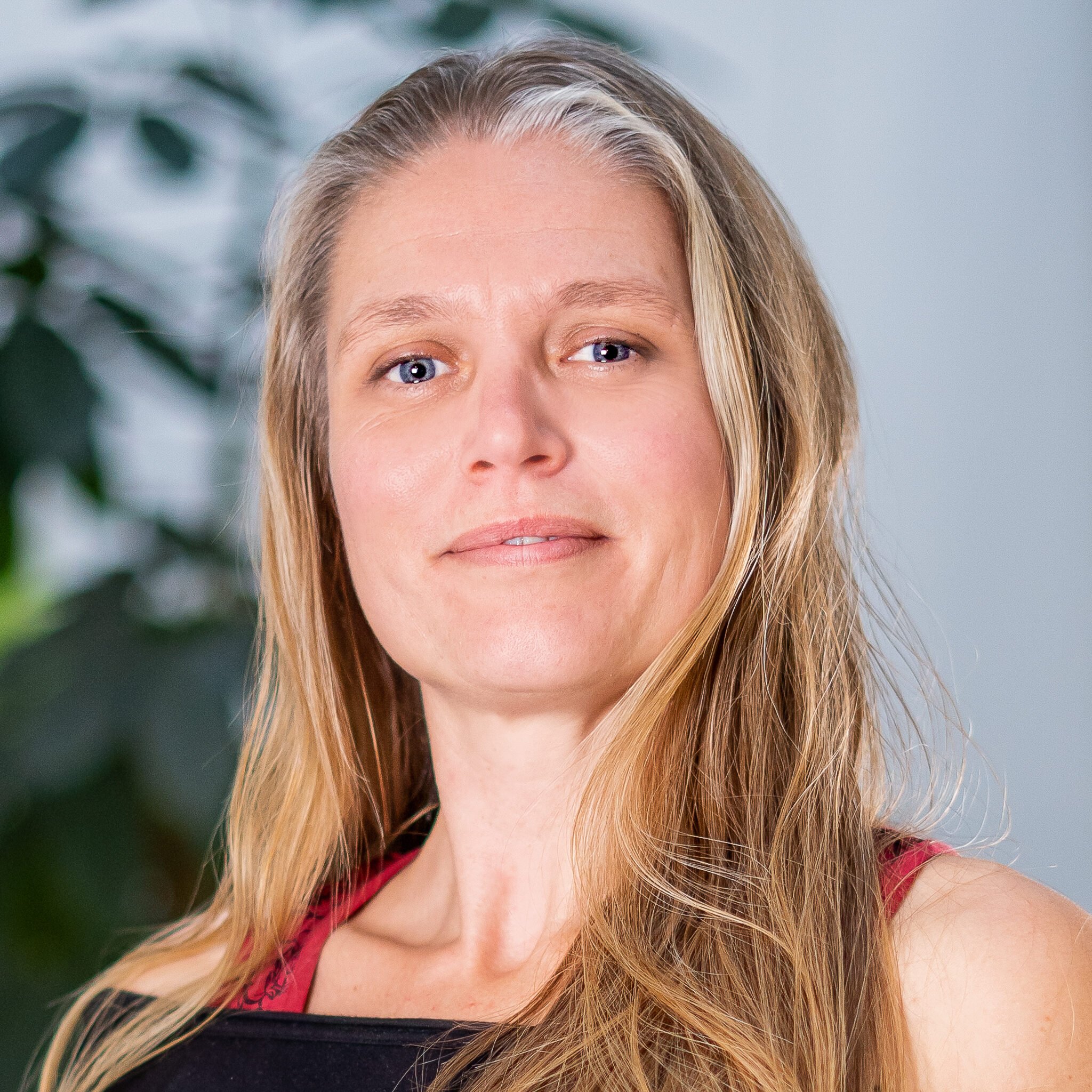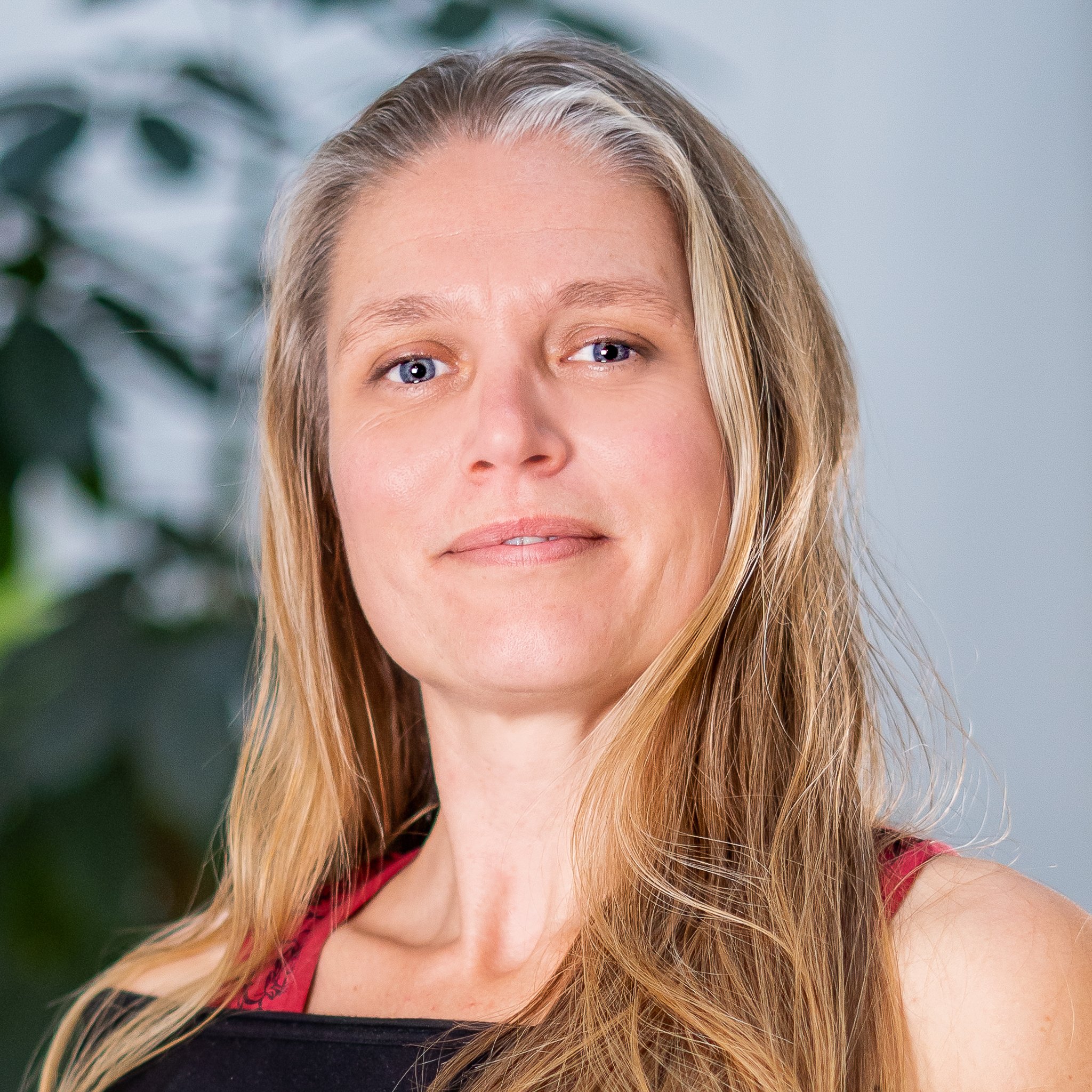 Anneke Brandenburg
NTI Specialist
"NTI is market leader in advanced portable sound monitoring and control"