Dance Dance Dance & Superkids
Ampco Flashlight op TV
Behalve het drukke festivalseizoen is dit ook het moment dat veel TV-opnamen worden opgestart: veel spel- en juryprogramma's worden, veelal ondersteund door Ampco Flashlight techniek, in deze periode opgenomen.
Ampco Flashlight in Studio 22
Ook volgend seizoen zijn Superkids en Dance, Dance, Dance weer op de Nederlandse TV te zien. Mede door techniek van Ampco Flashlight. Onze kennis van TV-belichting en onze bekendheid met vrijwel alle TV-studio's in Nederland zorgt voor optimale efficiency en resultaat.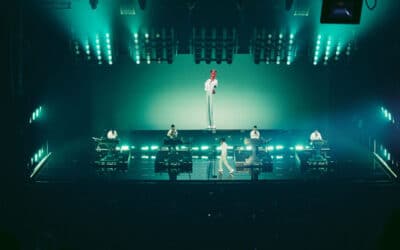 A feast to the senses Who else could be better suited to unify an audience after two years of standstill? Stromae has the ability to move audiences with beautiful songs, his personality and a breathtaking set of technology. Cybermotion automated hoists Important part...