Glennis Grace
A Whitney tribute
Haar talent leidde haar naar de finale in America's got talent, maar in Nederland staat Glennis Grace al jarenlang aan de top. Dit bewees ze nogmaals met haar Whitney Houston tribute vanuit AFAS Live. Niemand anders komt zo in de buurt van het stemgeluid van deze legendarische Amerikaanse. Wij mochten licht en geluid leveren. 
Niet alleen de show, maar ook de voorbereidingen werden mede door Ampco Flashlight mogelijk gemaakt: Glennis en band maakten gebruik van onze studio en apparatuur voor de laatste repetities. Onze studio wordt jaarlijks door veel artiesten, gezelschappen en fabrikanten gebruikt, waarbij de verhuurvoorraad ter beschikking staat.

Juan Neele
Key account manager
Wij kunnen een compleet pakket aanbieden, inclusief repetitieruimte!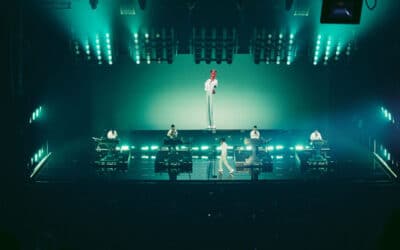 A feast to the senses Who else could be better suited to unify an audience after two years of standstill? Stromae has the ability to move audiences with beautiful songs, his personality and a breathtaking set of technology. Cybermotion automated hoists Important part...