Lowlands 2019: cultuurmarathon in de polder
Muziek, theater, politiek, food, drinks: Lowlands heeft alles voor de cultuurliefhebber, een concept dat al jarenlang succesvol blijkt. Zelfs het afzeggen van The Prodigy werd feilloos opgevangen door de Staat met een indrukwekkend optreden. Ampco Flashlight levert alle licht-, geluid- en riggingfaciliteiten. 
Mixer service 
Daarnaast voorziet Ampco Flashlight ook in een audio preproom, waar bezoekende engineers hun showfiles op de daar aanwezige digitale consoles van DiGiCo en Allen & Heath kunnen voorbereiden en perfectioneren. Een concept dat al jarenlang op Lowlands en North Sea Jazz op veel waardering kan rekenen. 

Peter Schmitz
Account manager
"Always inspiring to work with national & international acts"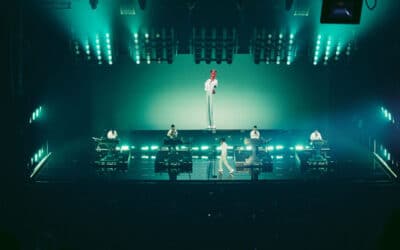 A feast to the senses Who else could be better suited to unify an audience after two years of standstill? Stromae has the ability to move audiences with beautiful songs, his personality and a breathtaking set of technology. Cybermotion automated hoists Important part...