Macklemore - GEMINI
Touring Europe with Ampco Flashlight
Voor een wereldwijd tourende productie is het belangrijk dat de kwaliteit van de techniek overal zoveel mogelijk gegarandeerd is, en dat de apparatuur voldoet aan de eisen. Het is dan ook niet verwonderlijk dat veel internationaal tourende producties zich bij Ampco Flashlight melden wanneer ze licht en/of geluid nodig hebben voor een Europese tour. Een complete set, een basisset, een set specials, een controlset audio of licht: Er zijn vele mogelijkheden.
De apparatuur wordt optimaal geprepareerd, afgestemd op de logistieke eisen. Bekabeling wordt naar wens gemaakten en alle onderdelen worden gecheckt alvorens ze de vrachtwagen in gaan. Onze studio is tevens beschikbaar om de set uitgebreid te preppen. Macklemore (bekend van de grote hit 'thrift shop", maakte bij de Europese tour gebruik van een aanvullende lichtset, waarbij ook 2 technici meereisden. 
Marco de Koff
Account Manager Touring
Acceptatie van onze apparatuur en de juiste mensen, dat telt bij tourende bands.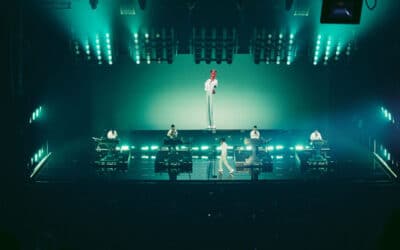 A feast to the senses Who else could be better suited to unify an audience after two years of standstill? Stromae has the ability to move audiences with beautiful songs, his personality and a breathtaking set of technology. Cybermotion automated hoists Important part...