Met een hoofdrol voor de Friese Paarden biedt 'Stormruiter' een visueel spektakel dat de bezoeker meeneemt in onze eeuwige strijd tegen de elementen, waarbij je de indrukwekkende paarden ruikt, hoort en voelt. Een unieke productie!
Het werken met paarden op zo'n enorm speelvlak met publiek eromheen stelde hoge eisen aan de theatertechniek. Ampco Flashlight leverde een licht – en geluidsset op maat waardoor de beleving optimaal werd.

Mathijs de Vries
Account Manager
Voorbereiding en uitvoering van complexe producties is onze specialiteit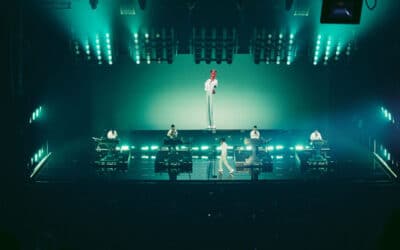 A feast to the senses Who else could be better suited to unify an audience after two years of standstill? Stromae has the ability to move audiences with beautiful songs, his personality and a breathtaking set of technology. Cybermotion automated hoists Important part...