Scapino ballet, afkomstig uit Amsterdam maar tegenwoordig gevestigd in Rotterdam, bestaat dit jaar 70 jaar en is daarmee het oudste balletgezelschap van Nederland. Dans, mime en vertellingen vormen de basis voor mooie voorstellingen.
Gedurende dit jubileumjaar werd een bijzondere samenwerking aangegaan met toonkunstenaars en muzikanten van de Nits, waarvan de serene klanken mooi passen bij de dans. Ampco Flashlight leverde licht en geluid voor de voorstellingen in Carré Amsterdam en Nieuwe Luxor Rotterdam.  

Ruud Lucas Luyckx
Account Manager Theater
Een unieke samenwerking tussen twee grootheden uit de podiumkunsten!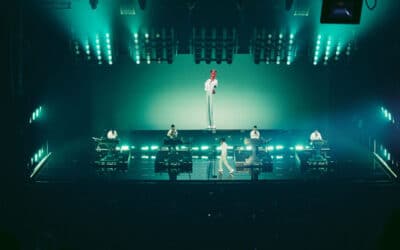 A feast to the senses Who else could be better suited to unify an audience after two years of standstill? Stromae has the ability to move audiences with beautiful songs, his personality and a breathtaking set of technology. Cybermotion automated hoists Important part...