ABN Amro World Tennis Tournament
Topspelers en toptechniek
Ieder voorjaar kunnen toptennissers worden bewonderd in Rotterdam Ahoy' tijdens het ABN Amro world tennis tournooi. Ahoy' Rotterdam wordt omgetoverd tot een tennis-arena waar topspelers waaronder enkele top-10 spelers het tournooi trachten te winnen.  
foto's: Jorrit Lousberg

Juan Neele
Account Events
Schaatsen, atletiek, tennis, monstertrucks: Onze diensten worden bij veel sportevenementen gebruikt!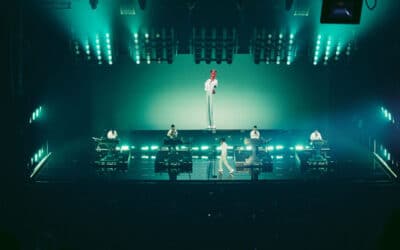 A feast to the senses Who else could be better suited to unify an audience after two years of standstill? Stromae has the ability to move audiences with beautiful songs, his personality and a breathtaking set of technology. Cybermotion automated hoists Important part...