Licht en geluid voor F1 in Ziggodome
The Orange Army is everywhere
De populariteit van de Formule 1 in Nederland is sinds het debuut van Max Verstappen tot grote hoogten gestegen, en niet in de laatste plaats om zijn adembenemende acties. Terwijl tienduizenden Max zagen winnen vanaf de tribunes bij de GP van Oostenrijk, waren meer dan 10.000 racefans verzameld in de Ziggodome voor een live viewing van de F1, compleet met gamezone, interviews en expert-analisten. Een dagvullend programma dat geen mooiere apotheose kon krijgen dan de winst, gevierd met luid gejuich, een biertje en een polonaise. Holland op zijn best! 

Juan Neele
Account manager
"Wat een feest om mee te maken, wij leveren hier graag licht en geluid voor!"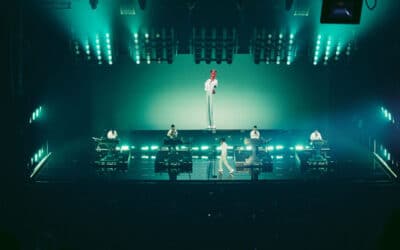 A feast to the senses Who else could be better suited to unify an audience after two years of standstill? Stromae has the ability to move audiences with beautiful songs, his personality and a breathtaking set of technology. Cybermotion automated hoists Important part...