Allen & Heath presenteert nieuwe expanders
Allen & Heath breidt uit
De zeer succesvolle SQ- en dLive series worden uitgebreid met nieuwe expanders voor meer mogelijkheden: Zowel de GX4816 als de DX012 zijn zeer aantrekkelijk geprijsd en vormen voor zowel de dLive als de SQ gebruikers een welkome aanvulling op hun bestaande systemen, waarbij de GX4816 communiceert met een dLive uitsluitend middels een (optionele) gigaACE kaart.  

DX012
De DX012 is een output expander met 12 XLR uitgangen. Het bijzondere aan de DX-012 is de mogelijkheid om XLR 5-8 en/of 9-12 om te schakelen van lijn naar AES, deze outputs bieden master AES samplerate conversie (sample-rate keuze 44.1-96kHz). De DX012 heeft 2 DX aansluitingen en deze kunnen in Cascade of Redundant mode worden gezet. Levering verwacht in september 2019.
GX4816
De GX4816 I/O expander is gebaseerd op het dLive platform en biedt dezelfde pre-amps, converters en sampling rate @96kHz. Net zoals de DX168 is de GX4816 direct inzetbaar op het inmiddels zeer populaire SQ platform (vanaf firmware 1.4x). 
Voorzien van 48 XLR in- en 16 XLR uitgangen, een enkele GX connectie (aansluiting voor SQ sLINK of dLive gigaACE kaart), 2 x DX expanderpoorten waarvan DX2 tevens de aansluiting is voor het ME1 systeem (sample rate conversie gebeurt in de GX4816). De GX4816 is per direct leverbaar.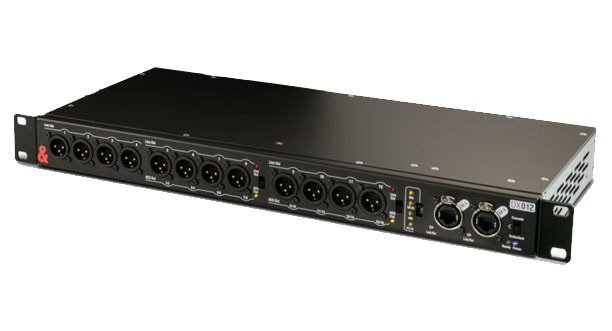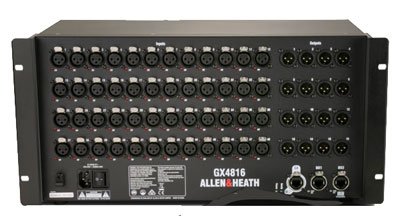 Firmware-update
Enkele dagen geleden gaf Allen & Heath de firmware vrij voor het zeer populaire SQ platform, het betreft hier firmware versie 1.40. Gelijktijdig zijn zowel de iOS als Android apps vrijgegeven. Vanaf firmware 1.40 kan men namelijk off-line werken en Shows/Scenes etc pushen naar de fysieke mixer in kwestie. Voor alle overige details omtrent firmware 1.40 verwijzen wij graag naar de website van Allen & Heath.
Behalve een iPad of Tablet kan men nu ook de Windows versie (uitsluitend 64-bit versie) downloaden, en zeer binnenkort ook de OS versie. Daarnaast is een aantal nieuwe -optionele- dynamic FX plug-ins voor de SQ gelanceerd, zowel los verkrijgbaar of als bundle met de naam 'Dynamic Trio'. Neem contact op voor meer informatie of kijk voor meer Allen & Heath producten op onze merkenpagina
Een vraag over Allen & Heath ?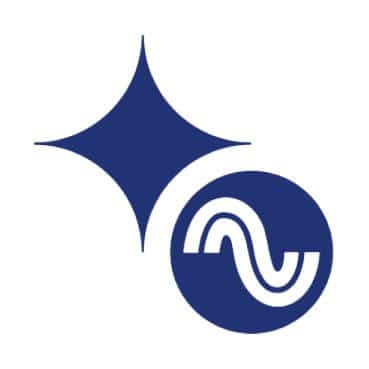 Fred Thomas
Account manager
"Laat mij weten wanneer je vragen hebt over Allen & Heath!"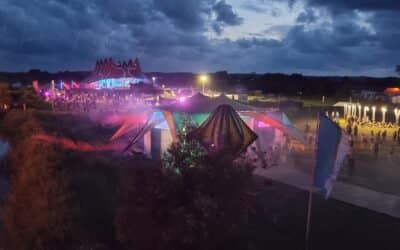 DSL en Stairway Productions bundelen de krachten met hun Martin Audio systemen voor dit toonaangevende drum 'n bass festival