Nederland voor Sint Maarten
Vanuit Beeld & Geluid in Hilversum heeft de inzamelingsatie voor Sint-Maarten ruim 13 miljoen Euro opgeleverd. Ampco Flashlight stelde licht, geluid en rigging ter beschikking.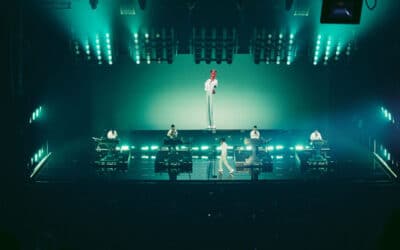 A feast to the senses Who else could be better suited to unify an audience after two years of standstill? Stromae has the ability to move audiences with beautiful songs, his personality and a breathtaking set of technology. Cybermotion automated hoists Important part...