Martin Audio gezinsuitbreiding bij DSL
DSL versterkt Martin Audio portfolio
 Sinds de start in het begin van de jaren 80 is DSL Geluids & Lichtverhuur, eigendom van de broers Ad en Gert-Jan Gomes, gestaag gegroeid naar een fullservice leverancier van geluid en licht. Het brede aanbod van producties, variërend van dance tot pop en van zakelijke tot theaterproducties vraagt om breed inzetbare apparatuur, waarbij Martin Audio binnen het DSL-assortiment een belangrijke plek inneemt.
 Kortgeleden werden de deuren in Schagen geopend voor twee nieuwe geluidssystemen: een Martin Audio WPL systeem en een Martin Audio TORUS systeem, geleverd door Nederlandse importeur Ampco Flashlight Sales uit Utrecht.
Niet alleen WPL is nieuw in het DSL aanbod, ook de Martin Audio Torus heeft daar een plek gevonden.
Met TORUS heeft DSL nu ook de beschikking over een veelzijdige luidspreker die op diverse manieren te zetten is voor toepassingen met een bereik tot 30 meter En dat is voor DSL zeker relevant:  "Standalone op een statief, of als constant curvation met meerdere speakers onder of naast elkaar voor medium-site venues. De flexibiliteit van TORUS wordt nog vergroot door de instelbare waveguide: met de Dynamic Horn Flare™ kan de horizontale spreiding worden gekozen tussen 90°, 75° en 60°" aldus Ad Gomes, die de toekomst positief tegemoetziet. De mogelijkheden zijn bijna eindeloos.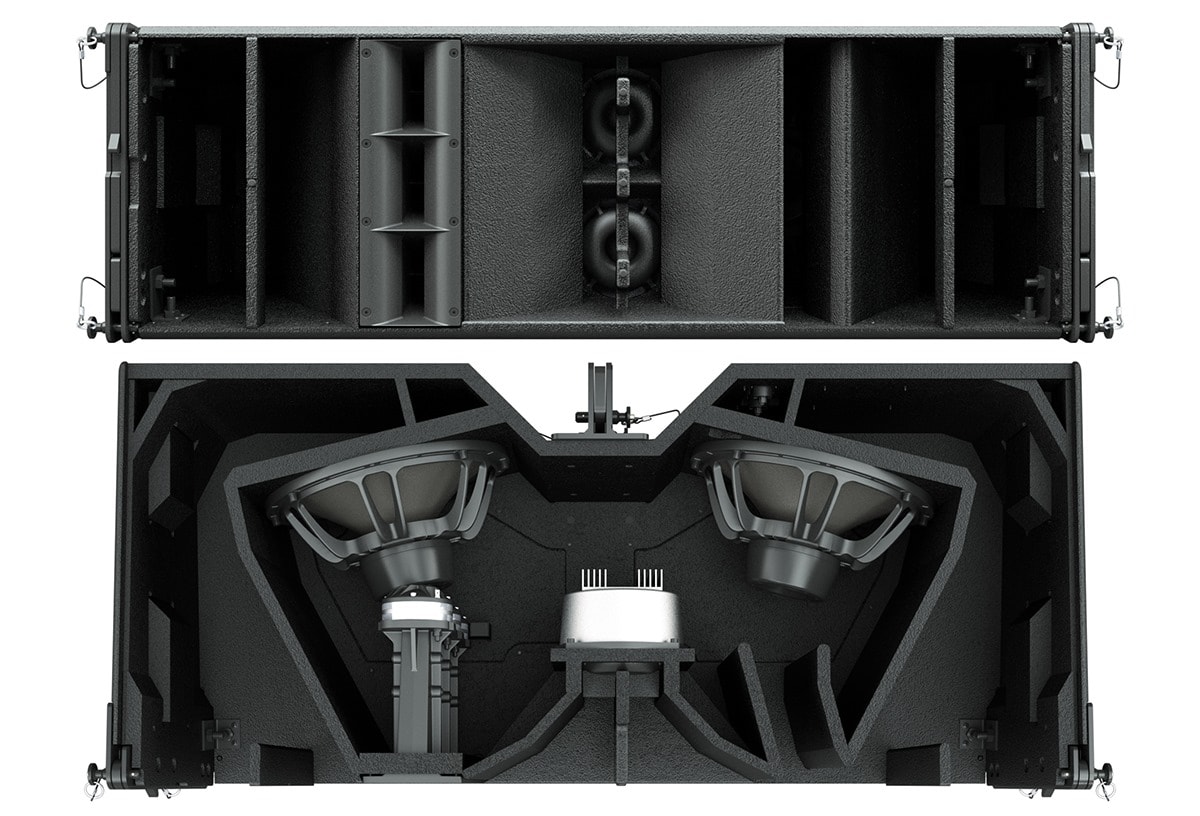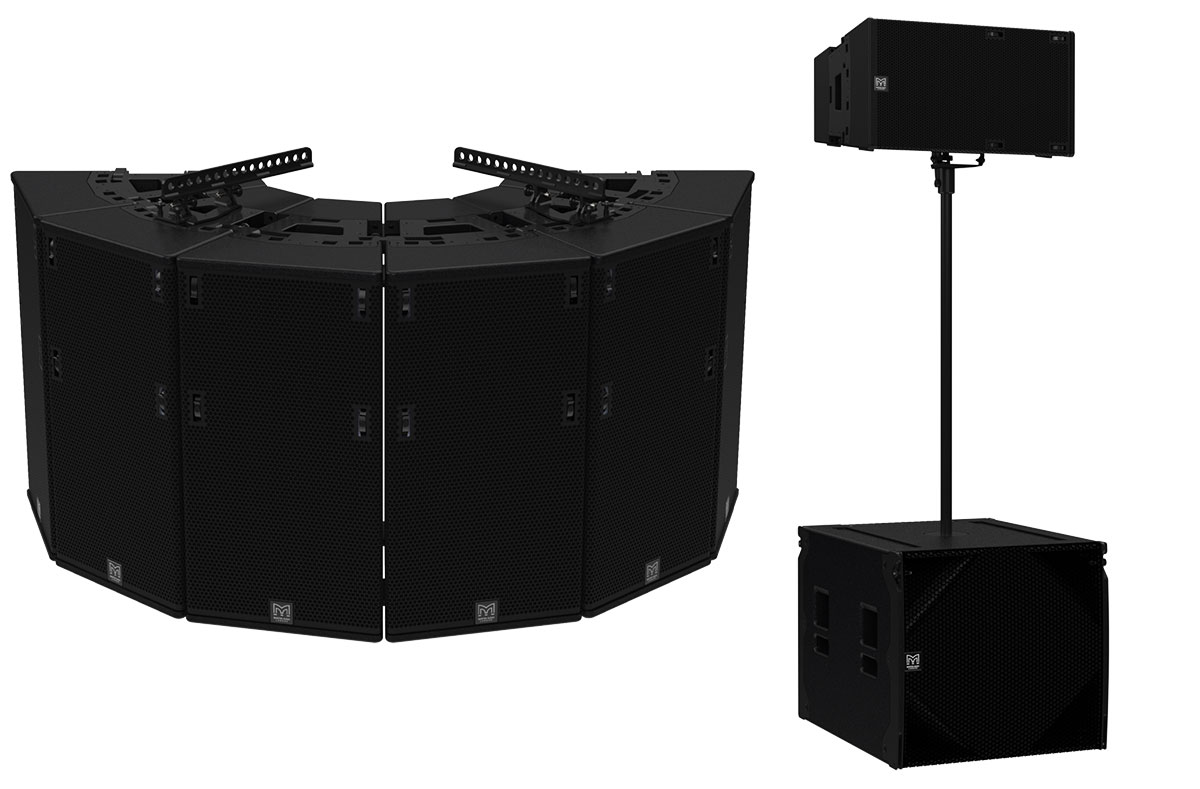 Gert-Jan Gomes legt uit:
"Na de eerdere aanschaf van het WPC-systeem (de opvolger van de oude W8LC) was het logisch dat de overtreffende trap de WPL zou zijn. Grotere festivals stellen nu eenmaal hoge eisen aan het geluid.
Met dubbel 12" voor het laag, 2 x een 6,5" mid driver voor het totale vocale spectrum en 3 x 1" drivers voor het hoog in een Full loaded horn kast levert dit systeem een indrukwekkend hoge SPL.
Doormiddel van de bijbehorende software zijn we in staat om voor ieder evenement de juiste afstraling en klankbeleving te genereren.
De kristalzuivere weergave samen met de gelijkmatige dekking die we al gewend waren uit de MLA serie gaven de doorslag. Met de aanvulling van WPL op ons huidige Martin Audio assortiment kunnen wij van klein tot groot elk evenement van geluid voorzien.
Wij zullen WPL inzetten op de grotere festivals, dance evenementen en concerten".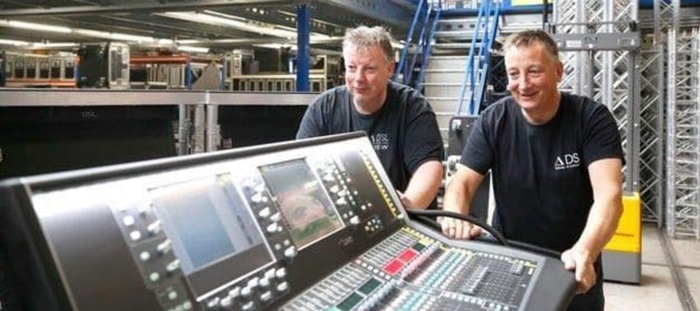 De TORUS systemen worden zijn breed inzetbaar en zullen we regelmatig terugzien bij o.a. clubs, corporate events en theaters.
Ad sluit af met een kenmerkende positieve blik: "We zijn blij met onze keuze voor Martin Audio, en kunnen met trots zeggen dat wij onderdeel zijn van de Martin Audio familie. Met deze twee nieuwe systemen wordt onze keuze nogmaals bevestigd. Nu op naar mooie producties!"
Meer weten over Clear-Com?
De diverse zalen van de beroemde muziektempel in Utrecht kunnen nu gebruikmaken van Ayrton Eurus, geleverd door Ampco Flashlight Sales.