ETC Augment3D
11 & 12 nov | 14:00 - 15:00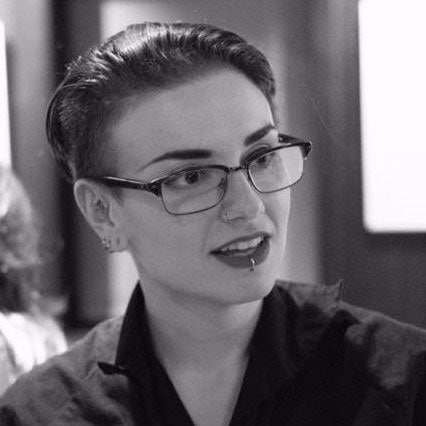 Ziggy Jacobs-Wyburn
Lighting Designer
Ziggy Jacobs – Wyburn
Ziggy Jacobs-Wyburn is an international lighting, video, and special effects programmer working across theatre, opera and ballet (English National Opera, English National Ballet, Dutch National Opera), film, television, and broadcast (NBC Olympics, F1 Racing, BBC Sport), as well as dance, circus, events, and classical music performance with technological and experimental elements.
ETC Augment3D
Ziggy zal de lichtspecialisten bijpraten over Augment3D, de nieuwe programmeeromgeving binnen ETC EOS v3.0. De voordelen en mogelijkheden zijn legio:
Eos v3.0 will offer a number of software advances, including ETC's first integrated 3D programming environment: Augment3d. This new and exciting tool allows Eos users to control and design in a three dimensional space. And with fully integrated augmented reality technology in the Eos remote apps, Eos v3.0 puts the power of Augment3d in the palm of your hand.
Augment3d wins 2019 PLASA Innovation Award
Widely respected throughout the entertainment technology industry, the PLASA Awards for Innovation celebrate next generation products and the people behind them. The judges felt that Augment3d will change the way lighting design and operation works by increasing speed in the lighting workflow and making the process of design to conception easier to manage.
Inspirerende lichtsessies
Gratis entree
Je hoeft je alleen maar aan te melden
16 sprekers
Speciaal geselecteerd
Warm buffet
Stamppot met worst
Locatie Utrecht
Proostwetering 50 – 3543 AH
Hebben we je al overtuigd?
Het inschrijven is gratis, we zien je graag op de seminar!