Full-time / Part-time
Technische dienst
Leer wat er écht speelt achter de schermen bij de grootste evenementen van Nederland.

Werk met de mooiste apparatuur die de evenementenbranche te bieden heeft.

Breng spectaculaire projecten tot leven dankzij jouw onmisbare kennis.

Daag jezelf uit in een variabele baan waar geen dag hetzelfde is.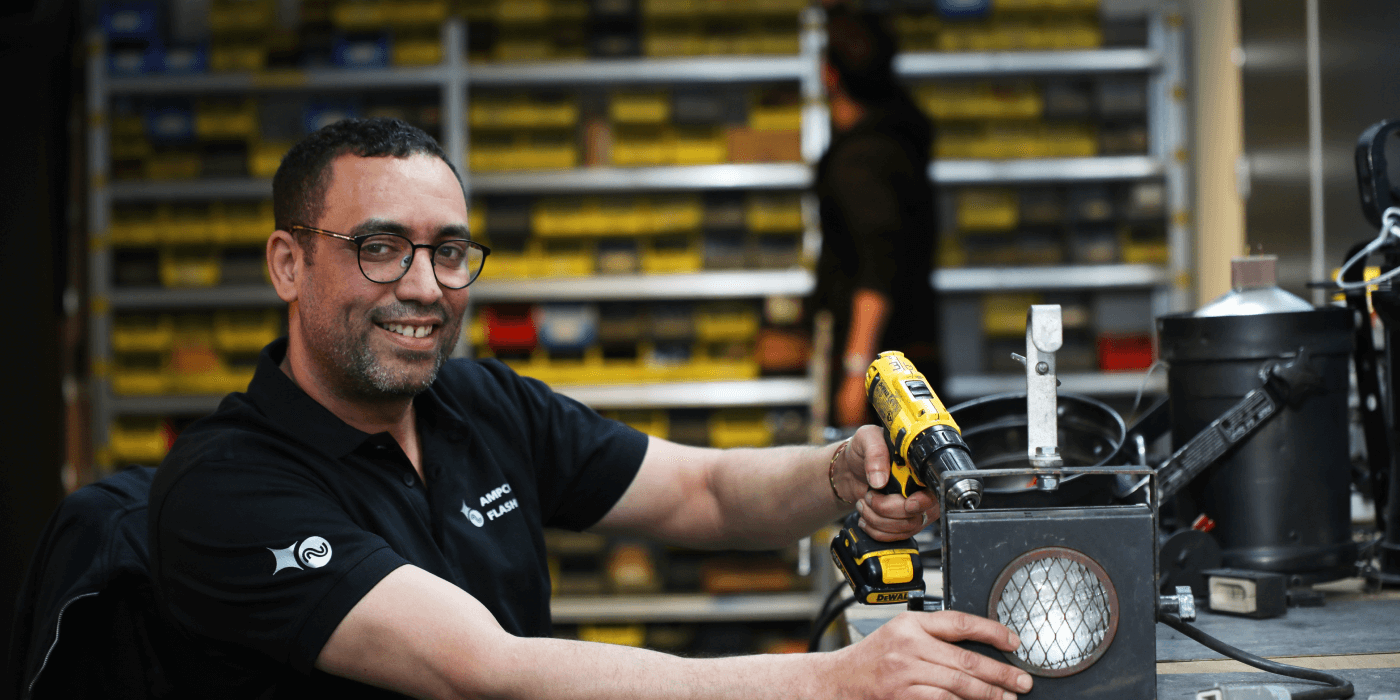 "

Twee afgeronde studies, Ampco Flashlight biedt kansen!

"
Khalid
Pinkpop is mijn mooiste ervaring. Zelf genieten van het festival en daarnaast zorgen dat al het licht goed werkt en de mensen een mooie show bezorgen!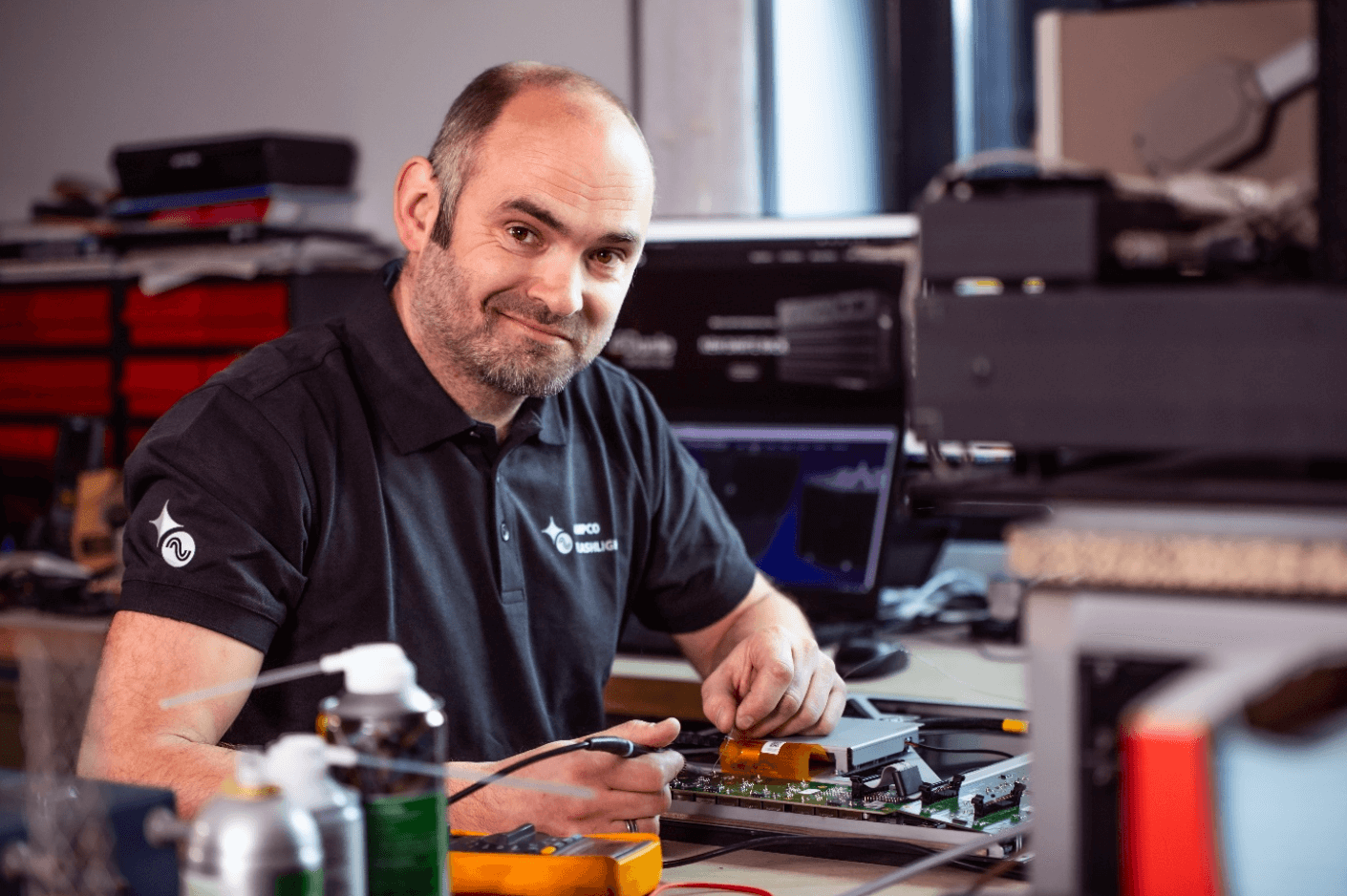 "

Gestart als stagiaire en nu al 18 jaar werkzaam voor Ampco Flashlight.

"
Olaf (TD audio)
De Amsterdam Arena, als technisch projectleider het geluidsysteem mogen vervangen en opnieuw mogen ontwikkelen. Uiteindelijk je werk daadwerkelijk te kunnen horen in een volle arena is mega gaaf!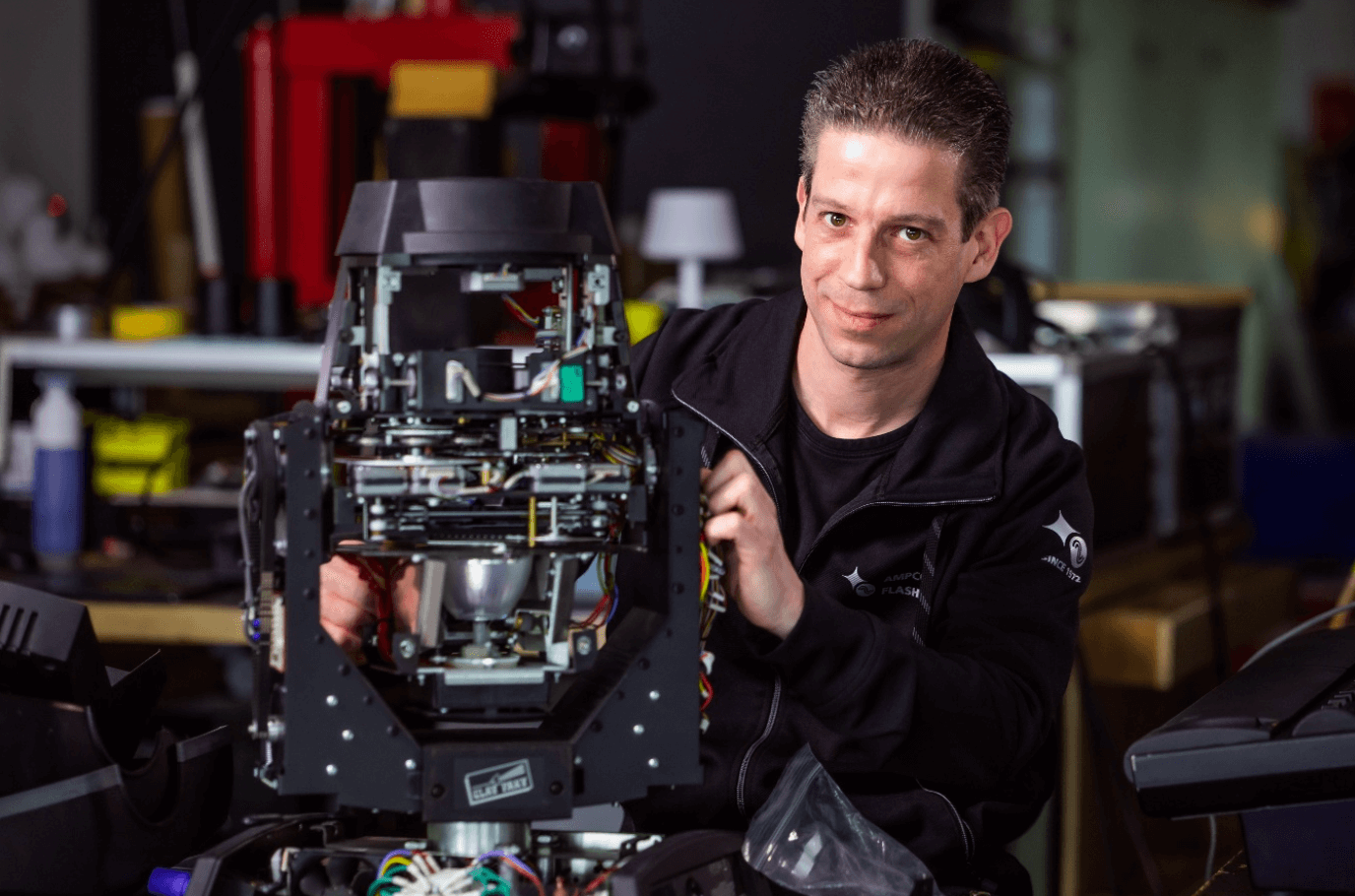 "

Van mijn hobby heb ik uiteindelijk mijn werk kunnen maken.

"
Martijn (TD licht)
Iedere dag bezig met dingen die ik leuk vind en ik krijg hier nog voor betaald ook.
Werkzaamheden
Ben jij het liefst de hele dag lekker technisch bezig? Dan zit jij bij Ampco Flashlight zeker op je plek.
Als onze nieuwe technische dienst medewerker, verricht jij de volgende werkzaamheden:
Uitvoeren van controles en reparaties.
Voorbereiden en keuren van alle apparatuur.
Onderhoud en samenbouw van technische systemen.
Communiceren met andere afdelingen om alles op tijd te realiseren.
Uitvoeren van administratie.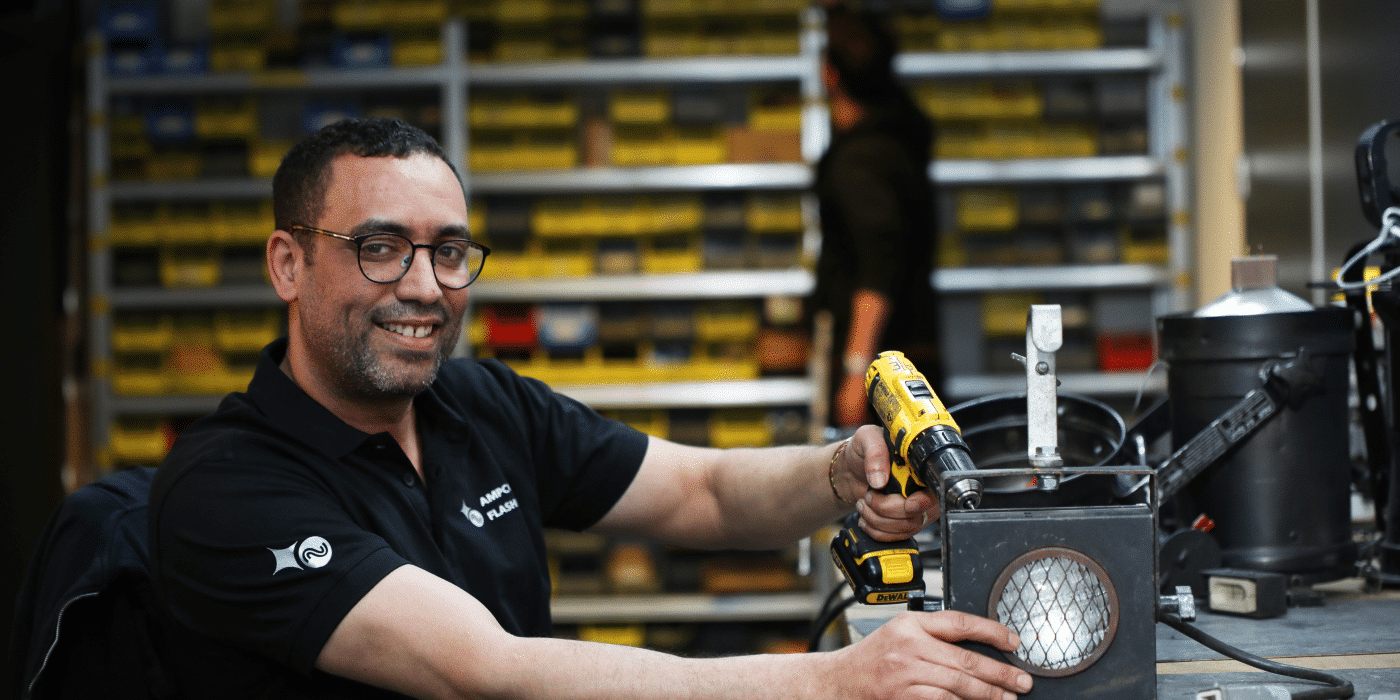 Eerstelijns onderhoud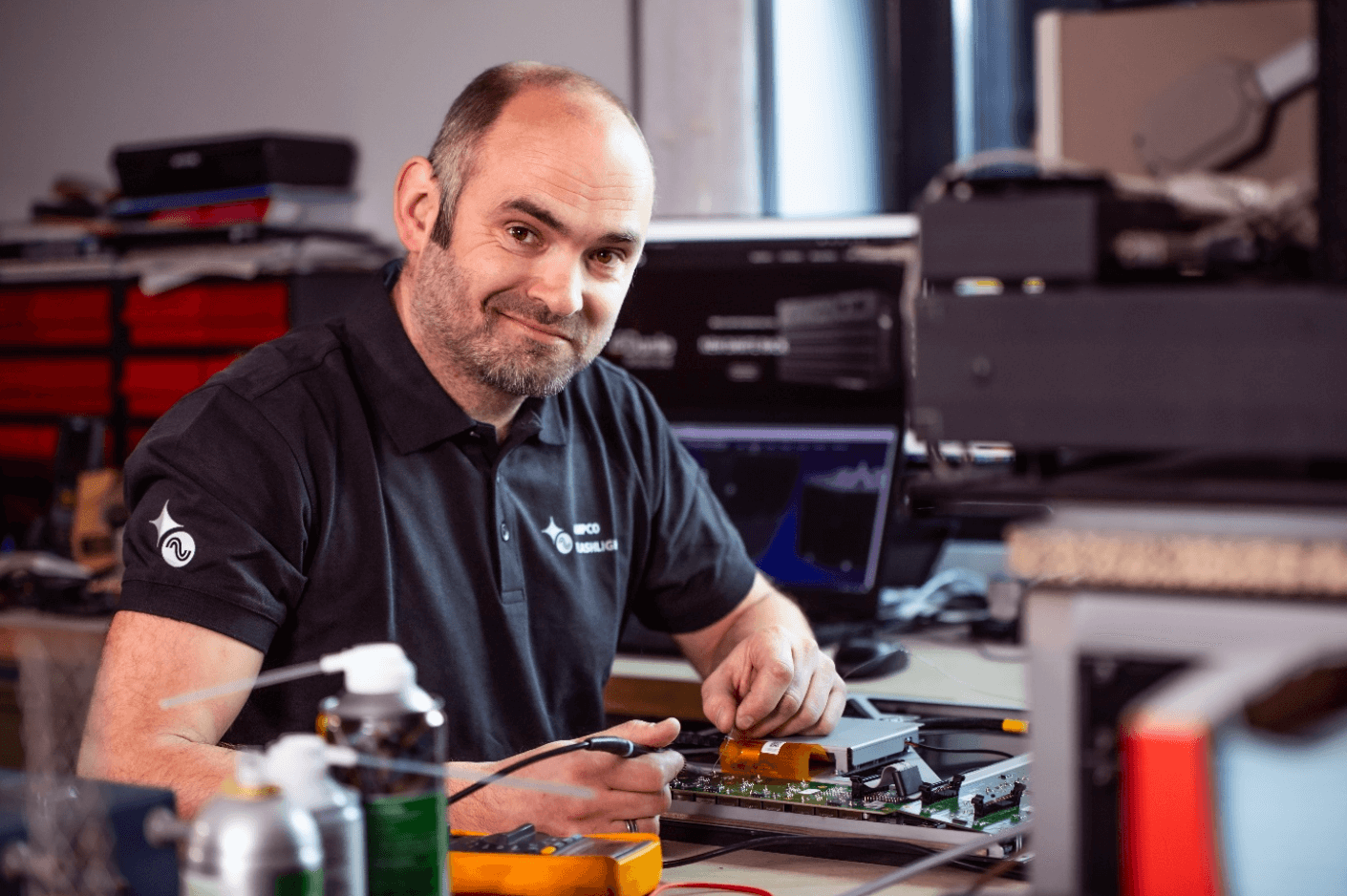 Technische dienst audio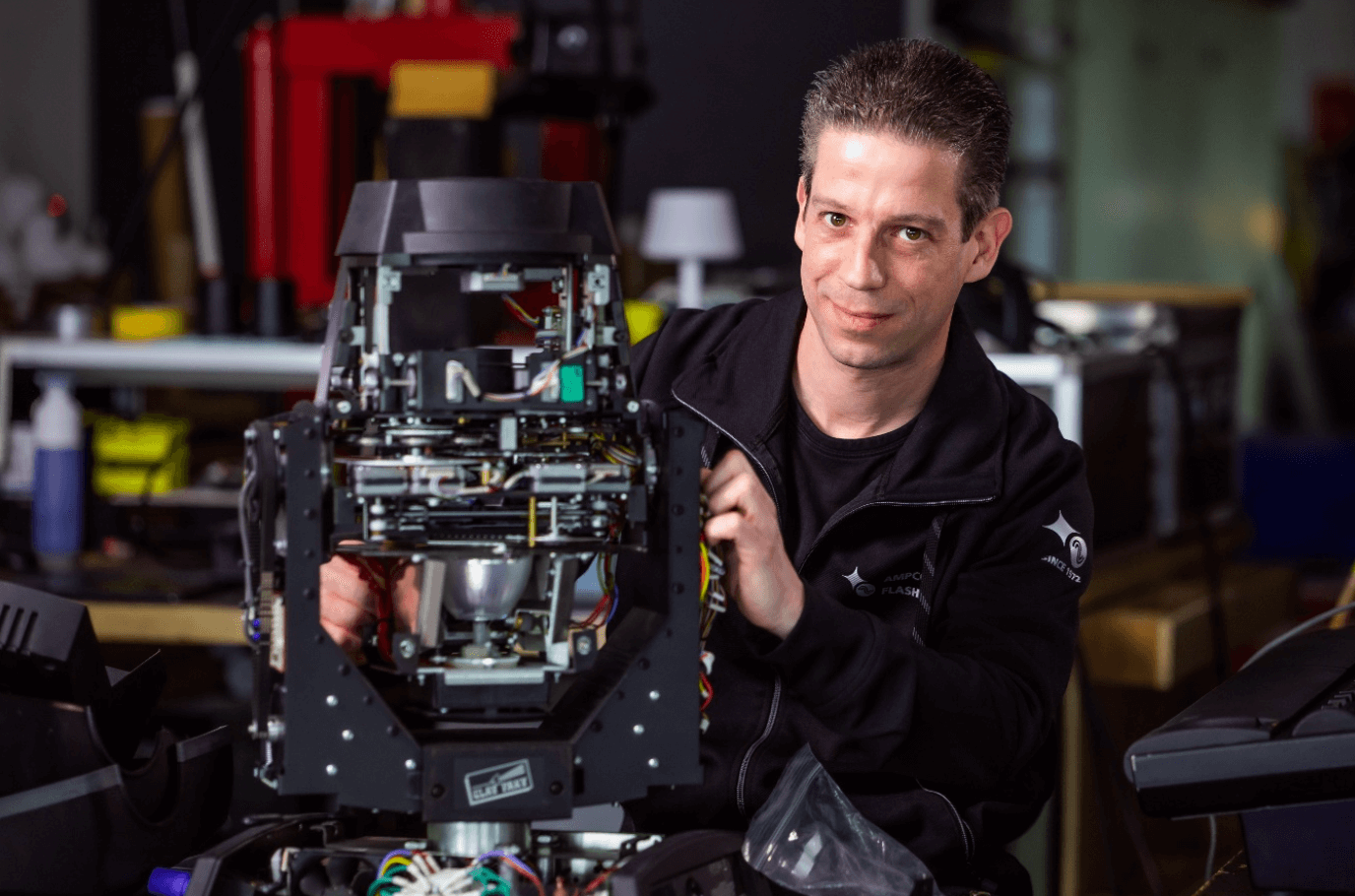 Technische dienst licht
Wie ben jij
Bij jou zit er nooit een draadje los. Zorg jij ervoor dat dit bij onze apparatuur ook zo blijft?
Als onze nieuwe technische dienst medewerker, zijn dit jouw eigenschappen:
Leergierig en openstaand voor nieuwe ervaringen.
Beheersing van de Nederlandse of Engelse taal.
2+ jaar ervaring in licht- en audiotechniek.
Bestand tegen flexibele werktijden.
Sterke teamplayer én soloartiest.
Wordt dit jouw nieuwe werkplek?
Persoonlijke groei
Bij Ampco Flashlight staan onze medewerkers centraal. Daarom helpen we je graag door te groeien naar jouw droomfunctie binnen ons bedrijf.
Zo verzorgen wij interne opleidingen voor specialisaties in:
Licht systeemtechniek.
Audio systeemtechniek
Digitale netwerken.
Zendersystemen.
Electrotechniek.
Specifieke techniek voor de evenementenbranche.
Sollicitatie proces
Voorbereiding is het halve werk. Lees hier alles over ons sollicitatieproces, en laat daarna jouw aanmelding achter in onze inbox. 
Stuur je CV in. Deze wordt binnen een week gelezen en beantwoord.
Kom gezellig langs op kennismakingsgesprek.
3
Rondleiding en eerste stappen
Neem een kijkje binnen ons bedrijf tijdens de rondleiding. Kom er binnen een week achter of jij onze nieuwste aanwinst wordt.
Deel jouw toekomstplannen met ons. Waar zie je jezelf over 2 jaar?
Wil jij de cultuursector nóg mooier maken dankzij jouw kennis van licht- en audiotechniek? Word dan onze nieuwste technische dienst medewerker.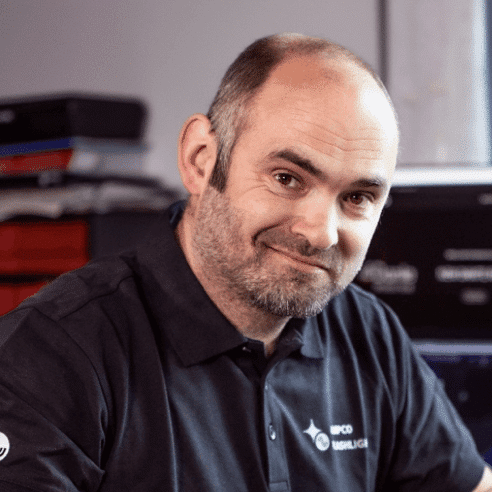 Olaf Landzaat
Audio specialist
"Wil jij onze nieuwe collega worden? Solliciteer dan!"