ABN Amro World Tennis Tournament
Every spring top tennis players can be seen fighting for the ABN Amro Tennis World Tennis Tournament. Rotterdam Ahoy' is transformed into a tennis arena where Tournament Director and ex-Wimbledon champion Richard Krajicek manages to attract top 10 players to compete for the grand prize. 
Top players and top technology
Ampco Flashlight supplies all audio and lighting facilities: lighting for show and match and audio for PA and musical intermezzos. Our experience with sports is not limited to tennis. We also lend our services to ice skating, cycling, athletics and monster truck events. 

Juan Neele
Account Manager
"Skating, Tennis, Athletics, Monstertrucks: our services can be found on many sports events!"

Peter Schmitz
Account Manager
"The Ahoy' venue has no secrets for us"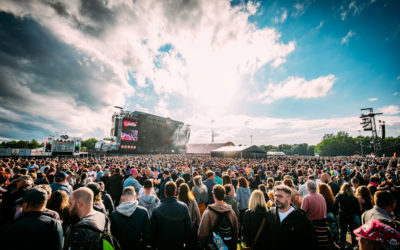 Pinkpop's 50thStill going strong: Holland's first major pop festival is still very much alive. Ampco Flashlight supplies lighting, audio and rigging on 4 stages featuring acts like The Cure, Fleetwood Mac, Anouk, Major Lazer, Duncan Laurence and Die Antwoord. photos:...