London has the City, Amsterdam has the "Zuidas": the financial and judicial heart of business. Every major player holds residence around the Zuidas, with WTC being the most prestigious area, housing the top in worldwide operating financial specialists, lawyers and facilitators. The replacement of one of the towers reflected WTC's ambitions, combining Lighting, Audio & Video mapping to create a mind-blowing experience for stakeholders invited for the grand kickoff. All technical Project management, Audio, Video & Lighting by Ampco Flashlight.  
 Not your everyday job: Turn a recently abandoned office tower into a premium event location, where WTC's D-tower plays a major role.
Building towards 2021
With video mapping by 12 projectors, effect and atmosphere lighting, and a perfect fit audio system visitors were taken into a journey to 2021, when 'Tower Ten' will be opened. Ampco Flashlight not only supplies all technical facilities, our project manager plays a crucial role as coordinator, offering one point of contact for our customer and clear communication between all parties. This resulted in a perfect event that already makes us look forward to 2021! 

Menno Vermeer
Account Manager Corporate
"This was an example of flawless cooperation with all disciplines!"

Marc Lubberts
Sales Director Corporate
"Our Tailor made service and clothing are key for corporate jobs."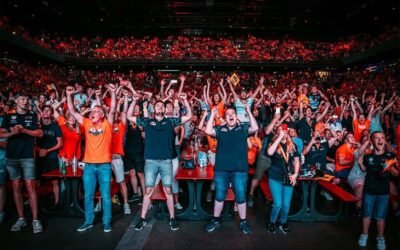 The Orange Army is everywherePopularity of F1 racing has risen skyhigh in Holland, not coincidentally since Max Vertappen joined the grid. While tens of thousands orange fans took over the stands in Austria, another 10 to 15.000 fans saw Max take the victory during a...